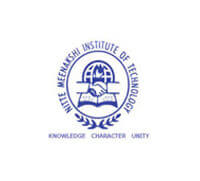 Nitte Meenakshi Institute of Technology
The NMIT (Nitte Meenakshi Institute of Technology) was founded in 2001 by Vinaya Hedge. He is the son of the late Justice K. S Hedge who founded NMAMIT (Nitte Mahalinga Adyanathaya Memorial Institute of Technology) at Nitte.
The NMIT is located in Bangalore, Karnataka. It is an autonomous institution of engineering. The college is counted among the top 50 engineering colleges in India.
NMIT: Affiliations and Accreditations
It is accredited by the AICTE.
It has NAAC 'A' grade rating.
NMIT: On-Campus Facilities
There are numbers of facilities in the campus to give students a creative learning experience. There are libraries, laboratories, hostels, and canteen to give students a hassle-free stay.
Area – The NMIT College is spread in an area of 23 acres.
Laboratory –
There are different laboratories for different branches of engineering.
Mechanical Laboratory – It is a well-equipped laboratory with all necessary equipment for students like Miller, drilling, and sapper machines. There is IC Engine lab; Heat and mass transfer laboratory; 2 CAD labs; and 30 lathe machines.
Aeronautical Laboratory – There is a wind tunnel laboratory.
Computer Laboratory – There are 8 Sun Work-Stations and 27 P-4 computers.
Electronic Laboratory – There are 7 P- 4 computers.
NMIT Clean Room – There is an electronic lab of 10,000 ppm.
Annual Festivals –
Anaadyanta – The NMIT organises techno-cultural festival annually in which technical colleges from across the country participate to showcase their technological achievements.
Association – There is a student association 'Yantra' to address student's needs and aspirations.
Magazine – A monthly magazine is published by the NMIT which name is 'Mechzine'.
NMIT: Admission Procedure
Students can get admission in the NMIT College by qualifying either CET or COMEDK entrance exams.
The Karnataka exam authority conducts CET every year in the month of April. This exam can be taken up by students belonging to the Karnataka only.
Interested students can also get admission by qualifying the COMEDK exam. This exam is conducted by the consortium of the private technical colleges of Karnataka. Students from outside Karnataka are also eligible to appear in this exam.
It should be noted that 45% of the total available seats are to be filled through CET exam and 30% of the seats are filled through the COMEDK.
25% of the seats are filled through the Management Quota.
Eligibility for B. Tech Courses
A student should have passed Class 12th in PCM subjects with a minimum aggregate of 45% marks. The reserved category students of Karnataka should have a minimum aggregate of 40% marks to become eligible for admission.
Eligibility for the M. Tech Courses
An applicant should have passed the B. Tech/ B. E from a recognised college/ university.
He/ she should have a minimum percentage of 50% marks in B. Tech/ B. E course to become eligible for admission in the NMIT.
How to Apply
A student should apply for admission either with the CET exam score (if from Karnataka) or should apply for admission with the COMEDK score if from outside Karnataka.
Or
They can seek admission also through the management quota.
NMIT: Other Details
About NMIT

Details

Name

Nitte Meenakshi Institute of Technology

Address

Govindapura, Gollahalli, Yelahanaka, Bangalore, Karnataka, India- 560064

P.O. Box 6429

Email: [email protected]

Website: www.nmit.ac.in

Companies coming for placement

Some of the prominent companies coming for placement are- Tech Mahindra, ITC, Infotech, Dell, Wipro, Coca-Cola, Amazon, ICICI, NTT Data, Oracle, Siemens ETC.

Average Salary

3.60 lakhs – 4.00 lakhs per annum.
Scroll left or right to view full table
Other Details
Nitte Meenakshi Institute of Technology (NMIT)
P.O. Box 6429 Govindapura, Gollahalli,
Yelahanaka, Bangalore,
Karnataka, India- 560064