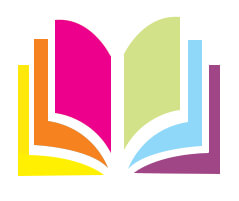 K J Somaiya College Of Engineering
The K. J Somaiya College of Engineering is a leading technical institution established in 1959 at Vidyavihar, Mumbai. The campus is known for its splendid quality education in a prominent technical environment for the potential graduate & post-graduate students of engineering courses. K J Somaiya College of Engineering is a constituent college of Somaiya Vidyavihar University, Mumbai and offers the qualified studies in the stream of B. Tech, M. Tech and Ph. D programmes. Those who are interested in book a seat at the campus premise for 2020-21 sessions, go for the provisional admission procedure by exploring the official website of the college.
KJ Somaiya College Of Engineering: Affiliations and Accreditations
KJ Somaiya College of Engineering is a Consortium Member of Indo Universal Collaboration for Engineering Education (IUCEE) since 2018.
The NAAC has given it 'Grade A' for its quality of education in the year 2017.
Self-finance private university approved by the University Grants Commission.
With UGC and the State Government of Maharashtra's recommendations, the college has received Autonomous status since 2014.
Ranking
The India Today and Neilson Company have counted KJSCE among the best colleges of engineering in India.
Got 182 rank in 2019 and in the 150-200 band in 2018.
KJ Somaiya College Of Engineering: On-Campus Facilities
The college students find the opportunity to participate in national and international events.
The college has entrepreneur-cell which provides aids to the start-ups of students.
Laboratories
The college has well-equipped laboratories with all sorts of instruments to impart in students better engineering skills.
There is a total of 75 laboratories in the college.
Numerous spacious workshops to learn the art of engineering.
Sports Activities
The Mumbai based campus involves multiple sports activities majorly included Badminton, Cricket, Football, Volleyball, Tennis, and Table Tennis.
Library
It has a well-stocked library.
There are more than 39,000 books in the library to cater to the educational needs of the students.
Students can access the library materials online also, besides having open access to it.
To keep students updated about the national and international technological events, around 110 science and technology magazines are available at the library.
Internet
The whole campus is Wi-Fi enabled. Students are given access to the internet in the library, canteen, hostel, and in classrooms also.
There are more than 1400 computers that are configured differently to meet the students and administration requirements.
Research Activities
The college undertakes numbers of research projects every year which are funded by private and government agencies both. For example – In January 2018, around 36 research projects have been submitted. Some of these projects received funds from L&T Automation, outside government agency, UGC, CNC etc.
Other Details
KJ Somaiya College Of Engineering (KJSCE)
Somaiya Vidyavihar University,
Vidyavihar (E), Mumbai- 400077, India
Phone: 022-6644 9191
Email: [email protected]
Website: kjsce.somaiya.edu