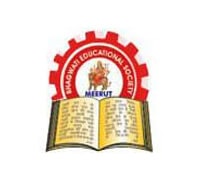 The Bhagwati College of Law, Meerut is one of the reputed law colleges in Uttar Pradesh. The college was established in 2005. It offers Bachelors and Masters Courses in various disciplines. But the college has established its own niche in law education.
Accreditations
The Bhagwati College of Law is accredited by the Bar Council of India.
It is affiliated with the Chaudhary Charan Singh University, Meerut.
It is a Private College.
On-Campus Facilities
The Bhagwati College of Law, Meerut imparts quality education to students. It aims at nourishing talent and creativity in students. The college library is quite rich with extensive numbers of journals from India and abroad. To aid students in law practice, there are collections of cases studies.
Adding to the comfort and privacy of students are separate hostels for boys and girls. Besides, students also get access to the modern laboratories, sports, research facilities, and clubs.
Eligibility Criteria
Bachelor of Law (LLB)
A student should have completed Graduation with a minimum aggregate of 45% marks from a recognised college/ university.
B.A. LL.B (Bachelor of Arts + Bachelor of Law)
Students with 50% marks in 10+2 are eligible to get admission in the Bhagwati College of Law.
BCL: Other Details
| | |
| --- | --- |
| BCL | Details |
| Name | Bhagwati College of Law, Meerut |
| Address | Institute is situated at Delhi-Hardwar Highway, NH-58, Siwaya Roorkee Road, Near Toll Plaza, Meerut (U.P.) India. Phone: 01237- 230122. |
Scroll left or right to view full table
Other Details
Bhagwati College of Law
Delhi-Hardwar Highway, NH-58,
Siwaya Roorkee Road, Near Toll Plaza,
Meerut (U.P.) India. Phone: 01237- 230122