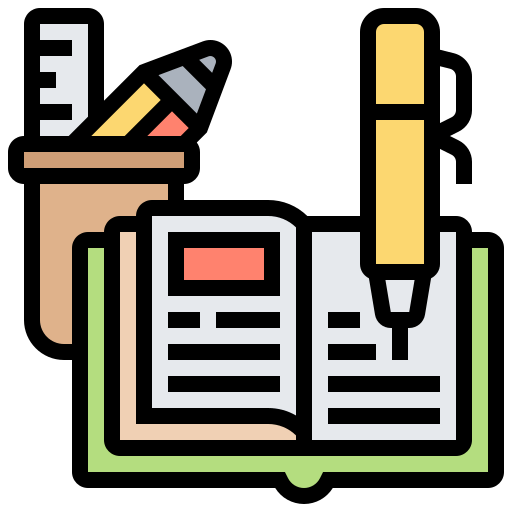 Vocational Courses List After 10th Class - Certificate, Diploma, and Advanced Diploma Programmes
Vocational Education, also known as Technical Education is where the learners develop industry-specific skills through practical activities. Known by other names such as Career and Technical Education (CTE) or Vocational Education and Training (VET), vocational training courses are gaining popularity among youngsters as these impart career-oriented skills. These courses can be pursued after class 10th, it is the minimum required qualification. These courses were introduced by the University Grants Commission (UGC). The Central and State government offer these courses under the skill development initiative. The article here will cover the vocational courses list after 10th.
The government has introduced these courses for unemployed youth, those with low educational qualification, and those seeking jobs urgently. These courses are of short-duration and cost less than the traditional courses. The vocational training courses in India are available at the following levels:
Certificate (6 months duration)
Diploma (1-year duration)
Bachelor (3 years duration)
Master (2 years duration)
Candidates can pursue the courses as per their preference.
List of Vocational Courses After 10th Class
Various specialisations in which vocational courses are provided after class 10th are:
Paramedical Courses
Physiotherapy Technician course
Medical Lab Technology course
Ophthalmic Technician
Multipurpose Health Worker-Female
Commerce Courses
Marketing & Salesmanship
Accounting & Taxation
Office Assistantship
Insurance & Marketing
Banking & Financial Services
Hospitality Management Courses
Diploma in Food & Beverage Services
Diploma in Bakery & Confectionary
Diploma in Craft Course in Food Production
Diploma in Cookery
Diploma in House Keeping
Diploma in Restaurant & Counter Service
Diploma in Hotel Reception & Book Keeping
Hotel & Hospitality Operations Management
Engineering and Technology Courses
Diploma in Automobile Engineering
Diploma in Architectural Assistantship
Diploma in Civil Engineering
Diploma in Chemical Engineering
Diploma in Computer Science and Engineering
Diploma in Computer Engineering
Diploma in Electrical Engineering
Diploma in Electronics and Communication Engineering
Diploma in Electrical and Electronics Engineering
Diploma in Electronics and Communication Engineering - Industry Integrated
Diploma in Electronics (Microprocessor)
Diploma in Electronics and Telecommunication Engineering
Diploma in Instrumentation Technology
Diploma in Information Technology
Diploma in Mechanical Engineering
Diploma in Mechanical Engineering (Tool and Die)
Diploma in Mechanical Engineering (Refrigeration and Air Conditioning)
Diploma in Marine Engineering
Diploma in Production and Industrial Engineering
Diploma in Plastic Technology
Diploma in Fashion Design
Diploma in Food Technology
Diploma in Garment Technology
Diploma in Interior Design and Decoration
Diploma in Leather Technology
Diploma in Leather Technology (Footwear)
Diploma in Textile Design
Diploma in Textile Processing
Diploma in Textile Technology (Spinning)
Diploma in Textile Technology (Weaving)
Diploma in Textile Technology (Knitting)
Diploma in Library and Information Sciences
Agriculture and Vocational Courses
Crop Production and Management
Fisheries
Dairying
Sericulture
Other Courses
Typewriting (Hindi and English)
Secretarial (Hindi and English)
Stenography (Hindi and English)
Travel and Tourism
English Communication & Presentation skills
Textile Designing
Refrigeration & Air Conditioning
Plumbing
Fashion Designing
Hair & Skin Care
Beautician
Event Management
Office Management
Library Assistant
Tailoring
Hospital and Health Care Management (Nursing)
English communication skills
Cosmetics & Lifestyle Product Designing
Catering Management
Jan Swasthya
Admission Process for Vocational Courses
Admission to the vocational courses is done based on the merit list prepared after considering the marks obtained by the candidates in the qualifying exam. Candidates are required to fill the application form for their preferred courses. Some entrance exams are also conducted for vocational courses admissions such as IPU CET, MHT CET, BHU UET, etc. Candidates can also appear for the entrance examinations.
Vocational Course by the University Grants Commission
The University Grants Commission (UGC) has launched the Bachelor of Vocation (B.Voc.) degree course with lateral entry and multiple exit options at Diploma (1 year) or Advanced Diploma (2 years) levels. Interested candidates can join these courses and contribute to the country's economy by gaining employment or becoming entrepreneurs. Here are the details of the course:
Duration - 3 years
Components/ Structure - 40% general education and 60% vocational education
Multiple entries and exit levels.
Suggested Article -
what-are-vocational-courses-and-classes?
Career Scope of Vocational Courses
After completing vocational courses candidates can get jobs in their respective industry. Candidates who have completed such courses have better chances of landing up to a job as they are skilled for the industry work and the employer has not to spend on their training. Some popular industries where candidates can get employment opportunities are Tourism and Hotel Industry, IT Sector, Entertainment Industry, Automobile Industry, and Fashion Industry. Another career scope of vocational courses is students can start their own business. The certificate of vocational courses will also help you in getting a loan for setting up your business. Thus, vocational courses offer great career opportunities.
We hope the above information will help you in making a better choice for vocational courses. You can check out the courses from the list of vocational courses after 10th provided above. We advise you to opt for the courses as per your interest. After you have decided the course, you can check out about the same in detail. Also, select a recognised college/ institute to go for the courses. If you have any further queries, you can leave the same in the comment box below.