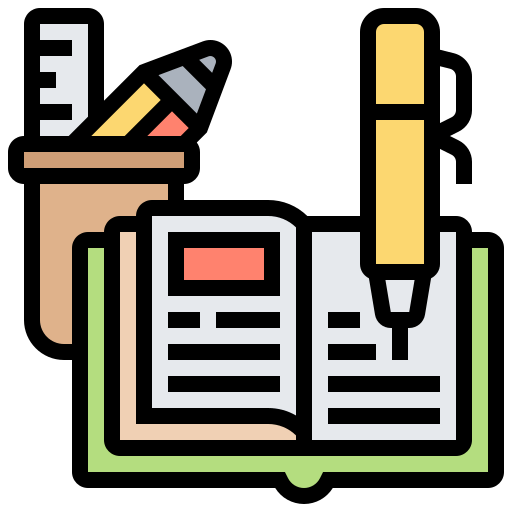 Vocational Courses in DU - Eligibility, Admission Process, and Fee Structure
Vocational courses at the University of Delhi are offered at the College of Vocational Studies (CVS). The college was established in 1972 and is affiliated with the University of Delhi (DU). It is a NAAC Grade 'A' accredited college. The college was founded to bridge the gap between traditional education and industry requirements. Initially, the college was set up with courses viz. PG Diploma in Book Publishing, PG diploma in Tourism, and Language courses on German, Spanish, and French. For details on the latest vocational courses in DU, read the complete article.
Admission to the college is granted based on the cut-offs released by DU. Admission to undergraduate vocational programmes is offered in Office Management, Management & Marketing of Insurance, Tourism Management, Small & Medium enterprises, and others. Vocational courses have gained popularity among youngsters due to various reasons viz. Better job opportunities, skill-based knowledge, affordability, short duration, etc. Students can even start their own business for the application of skills acquired through the vocational course.
Vocational Courses in Delhi University -
As mentioned above, the vocational courses in DU are offered at CVS. Along with the vocational courses, there are BA (Hons.), BMS, B.Com (Hons.), B.Sc. (Hons.), and two certificate programmes offered by the institute. Here are the details about the vocational courses.
Course

Specialisation

Number of Seats (as per 2019-20)

BA (Vocational Studies) - B.A. (Voc.)

Management & Marketing of Insurance

55

Marketing Management & Retail Business

110

Materials Management

55

Tourism Management

110

Human Resource Management

110

Office Management and Secretarial Practice

98

Small and Medium Enterprises

55

TOTAL

593
Scroll left or right to view full table
The college is also running two certificate courses:
Certificate course in the French language
Certificate course in the German language
You can also go for these courses. These courses also offer good employment opportunities.
Eligibility for Vocational Courses in Delhi University
Before applying for the vocational courses in DU, candidates must meet the minimum eligibility conditions. The eligibility criteria for admission into vocational courses are:
Candidates must have passed the class 12th examination with minimum aggregate marks of 40%. The minimum aggregate marks will be calculated based on the three best academic/ elective subjects and a language subject.
Vocational Courses in University of Delhi - Fee
The total fee of the vocational studies courses in CVS, DU is ₹ 27,000. However, the fee structure is subject to change.
Vocational Courses in DU - Admission Process
Admission to vocational studies programmes in Delhi University is done on the basis of cut-offs based on the class 12th aggregate marks. The cut-offs are released by Delhi University.
Those who qualify for the cut-off must visit the college to complete the admission formalities. The admission dates are mentioned on the official website of the college.
List of Other Institutes Offering Approved Skill Based Courses in Delhi
Apart from CVS, there are other colleges/ institutes in Delhi which offer vocational training courses in different subjects. We have gathered the information for the UGC-approved institute and provided it here for the convenience of students. As per the University Grants Commission (UGC), here are lists of institutes offering skill-based courses in Delhi:
Name of Colleges

Approved Programmes

Approved Courses

Jagan Institute of Management Studies, Rohini

B.Voc. Degree

Banking Financial Services & Insurance

Hotel Management

Fashion Designing

Interior Design

Media and Entertainment

Retail Management

Information Technology and Software Development

Maharaja Agrasen College, Vasundhara Enclave

Advance Diploma

TV Program & News Production

B.Voc. Degree

TV Program & News Production

Ramanujan College. Kalkaji

M.Voc. Degree

Software Development

Banking, Financial Services and Insurance

Certificate

Times for Happiness and Entrepreneurship

Diploma

Mass Media and Film Studies

Advance Diploma

Mass Media and Film Studies
Scroll left or right to view full table
If you are interested in pursuing a vocational course from any of the above institutes, you can visit the institutes personally or check out their official website for detailed information on the courses. You will get the information related to the course, eligibility, admission process on the official website or the admission office.
Other Vocational Courses
Apart from these vocational courses, private institutes are also providing some other courses which can also land up to quick job opportunities. These courses include:
Digital Marketing course
Search Engine Optimisation training
Photography course
Makeup and Beauty courses
Catering Services
Event Management/ Party Planners
Marketing and Advertising
Fashion Designing
Interior Designing
These are the latest courses which allow students to work as an independent professional or join the respective industry. With the evolution of social media, students can easily create impressive profiles and take up independent projects. This can lead to setting up a big business and earning good money. Thus, opportunities with vocational courses are unlimited.
Things to Keep in Mind while Selecting a Vocational Course
Students must keep the following things in mind while selecting a vocational course:
Interest or passion - You will be able to learn and earn better in the field you are interested in. So, go for the course that matches your passion.
Course Duration - Decide on the time you can give for completing the course. You can do 6 months (certificate), 1 year (Diploma), 2 years (Advanced Diploma), or 3 years course (Graduate).
Course Fee - Course fee is the next thing to consider. Education loans for vocational courses are also available. Check out the options.
Institute - Do check the institute from where you are planning to do the course. The institute must be reputed and recognised.
Career Scope - Also, explore the career scope of pursuing a particular course. Research about job opportunities in the industry and the growth of the industry in the coming years.
We hope you will keep the above points in mind while selecting a vocational course. And, if you have any query related to the vocational courses in DU, leave your questions below in the comment section.