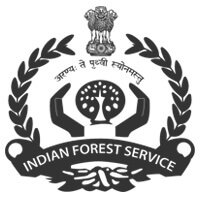 Union Public Service Commission Indian Forest Services (UPSC IFS) Eligibility Criteria
Candidates applying for posts in Indian Forest Services (IFS) should ensure that they meet the UPSC IFS Eligibility Criteria. The eligibility criteria for the exam can be categorised as under:
Nationality
Age Limit
Educational Qualification
Number of Attempts
Physical Standards
Let's have a detailed look at each category.
Nationality
The candidate must be either:
A citizen of India, or
A subject of Nepal, or
A subject of Bhutan, or
A Tibetan refugee who came to India before 1 January 1962 for permanently settling in the country, or
A person of Indian origin who has migrated from Pakistan, Sri Lanka, Burma, East African countries of Uganda, Kenya, the United Republic of Tanzania, Malawi, Zambia, Zaire, Ethiopia and Vietnam with the intention of settling permanently in the country.
Age Limit For UPSC IFS EXAM
Candidate must be between 21 and 32 years of age. Relaxation is provided in the maximum age limit to the following extent:
| | |
| --- | --- |
| Category | Relaxation in Upper Age Limit (32 years) |
| Scheduled Caste (SC)/Scheduled Tribe (ST) | Upto a maximum of 5 years |
| OBC (Other Backward Class) | Upto a maximum of 3 years |
| Candidates with domicile of Jammu & Kashmir for the period between 1 January 1980 to 31 December 1989 | Upto a maximum of 5 years |
| Defence services personnel disabled during service | Upto a maximum of 3 years |
| Ex-servicemen including Commissioned Officers and ECOs/SSCOs | Upto a maximum of 5 years |
| Low vision and hearing impaired person | Upto a maximum of 10 years |
Scroll left or right to view full table
Educational Qualification
A Bachelor's degree with at least one of the subjects such as "Botany, Animal Husbandry & Veterinary Science, Chemistry, Mathematics, Geology, Zoology, Physics and Statistics"
OR
A Bachelor's degree in Forestry, Agriculture or Engineering (or any equivalent qualification) from any University incorporated under an Act of Parliament or under an Act of the Central or State Legislature, India or deemed University under Section 3 of the UGC Act, 1956.
Candidates whose result is awaited and who are to appear in the final year of any of the above mentioned are also eligible to appear in the UPSC IFS Preliminary exam. In case they qualify the Prelims, they are required to produce the proof of passing the requisite examination for appearing in UPSC IES Main
Number of Attempts
Each candidate is allowed 6 (six) attempts for the examination (only if he fulfils the other eligibility criteria)
For candidates belonging to OBC category, the number of attempts is restricted to 9 (nine).
For candidates belonging to SC/ST category, there is no restriction on the number of attempts.
Physically handicapped candidates are allowed the same number of attempts as non-physically handicapped candidates of their category is allowed. Physically handicapped candidates of General category get 9 (nine) attempts.
Physical Standards
The candidate must be physically fit as per the physical standards for admission to Indian Forest Service (IFS) Examination.
---