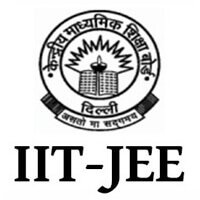 It is a great relief to the Diabetic students that he can carry banana, apple, orange and water to the JEE (Main) 2018 exam hall. The Central Board of Secondary Education or CBSE has announced that recently keeping in mind the health of the ailing students. So now all the students who are suffering from the diabetes can carry sugar, banana, apple, orange and water in transparent bottles inside the examination center. But no students are allowed to bring any kind of packaged food like chocolates or candies into the hall during the examination.
Earlier this year, CBSE had made a similar announcement of allowing all the diabetic students of board examination food to the examination center. The students who are suffering from the diabetes "need frequent meals to avoid hypoglycemia which may otherwise affect their health/performance". The CBSE board has released a circular regarding this order that all the diabetic students have to submit certificate from the diabetic specialist.
Dr Anoop Misra, Chairman, Fortis C-Doc Center of Excellence on Diabetes, Metabolic Diseases and Endocrinology said to media; "It (move to allow diabetic students to carry eatables) was very much warranted as those kids who are on insulin may face sudden drop in sugar levels and the absence of any option may severely hamper their concentration and performance in the examination. Not just fruits, they should even allow them to carry cookies."
The candidates who will clear the exam are eligible for the JEE Advance examination 2018. The students will be allotted colleges on the basis of the obtained marks in these two exam.
Changes in JEE Exam 2017:
The Ministry of Human Resource Development (HRD) introduced two changes in the exam pattern of the JEE exam 2017.
The class 12 marks will not be accountable while calculating your marks in JEE final ranking.
For the admission in IITs or NITs or IIITs or the JEE rank based CFTIs, the candidates must have secured at least 75% in their class 12 examinations or they have to be in the top 20 percentile in the 12th standard exam conducted by the respective board. For SC and ST category students, the eligible marks would be at least 65%.
Important Dates of JEE Exam 2018
Application Process Start: 1st December 2017
Application Process Close: 1st January 2018
JEE Main Offline Exam: 8th April 2018
JEE Main Online Exam: 15-16 April, 2018
Answer Key Display: 24-27 April, 2018
JEE Main Result Out: 30 April 2018