The Union Public Service Commission (UPSC) declared results of the prestigious civil services examination 2016 on Wednesday through its official website.
UPSC conducted the written exam (Mains) in December 2016 and the interviews for Personality test held in March-May 2017. Based on the tests, UPSC selected 1099 (846 men and 253 women) candidates this year for appointment in Indian Administrative Service, Indian Foreign Service, Indian Police Service; and Central Services, Group 'A' and Group 'B'.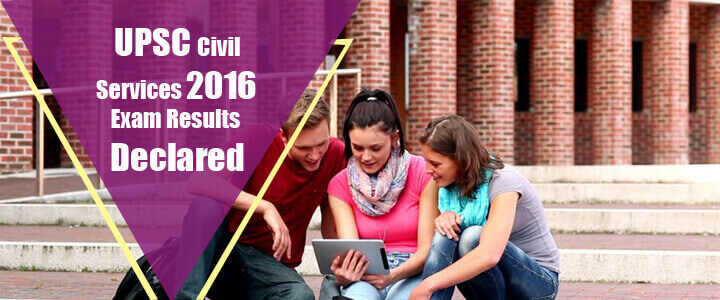 Check your Results Here -
http://upsc.gov.in/sites/default/files/FR_CSM_16_Engl_N.pdf
Nandini KR, an Indian Revenue Service officer, topped the exam in her fourth attempt. She is from Karnataka and is presently undergoing training at the National Academy of Customs, Excise and Narcotics in Faridabad.
Anmol Sher Singh Bedi and Ronanki Gopal Krishna bagged the second and third ranks respectively.
The top 10 candidates include 3 female (including Nandini KR) and 7 male candidates.
Nandini KR told PTI; "It is like a dream come true. I always wanted to be an IAS officer."
Also Nandini said; "I want to join IAS and not IFS (Indian Foreign Service), as I want to be in India and serve the people. Though challenging, I will get an opportunity to learn and work for the people."
Congatulations to UPSC Civil Services 2016 Topper!
Examsplanner Team