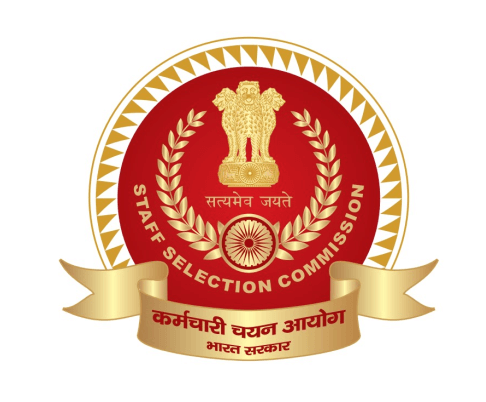 The SSC (Staff Selection Commission) is a Government of India recruiting agency. It serves as the nodal agency in recruiting staff for posts in the various Ministries and Departments of the Government of India. Every year, SSC conducts CHSL (Combined Higher Secondary Level) exam to select suitable candidates for the LDC (Lower Division Clerk)/ JSA (Junior Secretariat Assistant), PA (Postal Assistant)/ SA (Sorting Assistant) and DEO (Data Entry Operator) posts. The exam is administered in three stages or tiers –
Tier I (Stage I) – Computer-Based Test (CBT)
Tier II (Stage II) – Descriptive Paper
Tier III (Stage III) – Skill and Typing Test
All the candidates who have qualified all the three Tiers are required to appear for the Document Verification (DV) process.
What is CHSL in SSC?
CHSL is Combined Higher Secondary Level (10+2) examination which is conducted by the Staff Selection Commission. The exam is conducted every year and lakhs of candidates apply for the exam with the dream of getting a government job. The posts for which recruitment is done under CHSL includes:
Data Entry Operators
Postal Assistants/ Sorting Assistants
Lower Divisional Clerk
Court Clerk
Other posts as per the vacancies in the Ministries
Candidates are recruited for the above posts in various ministries, departments, or offices under the Government of India.
SSC CHSL 2020-21 Latest Updates –
16th July 2021: The Staff Selection Commission (SSC) has announced the exam date for SSC CHSL 2020. SSC CHSL 2020 tier-1 exam will be held from 4th to 12th August 2021.
The Staff Selection Commission (SSC) has released the SSC CHSL 2020 Tier-I Admit Card on 27th March 2021.
Previously, the commission has announced the tentative list of vacancies for the Combined Higher Secondary Level (CHSL) examination 2020. There are a total of 4726 vacancies this year, including 158 vacancies for LDC/JSA/JPA, 3181 vacancies have been released for Postal Assistant (PA)/ Sorting Assistant (SA) and seven vacancies have been released for Data Entry Operator (DEO).
SSC CHSL 2020-21 Exam Overview:
Name of Exam

SSC CHSL

Conducting Authority

Staff Selection Commission

Exam Level

National Level

Purpose

Recruiting Staff for Government Posts

Exam Type

Objective Type

Mode of Exam

Computer-Based

Official Website

https://ssc.nic.in (new)

http://sscold2.nic.in (old)

Total Vacancies

4893
SSC CHSL 2020-21 Official Notification (Released)
Staff Selection Commission released the SSC CHSL 2019 results, marks and scorecard on its official website. Candidates can visit ssc.nic.in to click on the "Combined Higher Secondary (10+2) Level examination, 2019, Declaration of the result of Tier-I for appearing in Tier-II (Descriptive Paper)" link. The result was declared on 15th January 2021. SSC released the marks and scorecard on 20th January 2021. As per the official notice, "Final Answer Keys will be available to the candidates for one month from 21.01.2021 to 20.02.2021."
Previously on 06th November 2020, SSC has released the recruitment notification for the post of Lower Divisional Clerk (LDC)/ Junior Secretariat Assistant (JSA), Postal Assistant/ Sorting Assistant (PA/SA), and Data Entry Operator (DEO). The online application for the combined higher secondary level examination (CHSL) from 06th November. The tier 1 exam is for 2020-21 is going to take place from 4th to 12th August 2021. Candidates are advised to visit this page regularly for any updates. Check detailed SSC CHSL 2020-21 notification.
Post-wise Distribution of Number of Vacancies for SSC CHSL
The details of vacancies for the SSC CHSL 2020 will be announced later and uploaded on the official website of the Commission. The vacancies for the SSC CHSL 2020 are as follows:
Department Name

SSC CHSL Posts

Total

Bureau of Police Research & Development

LDC/JSA

6

Canteen Stores Department (Ministry of Defence)

LDC/JSA

70

Central Administrative Tribunal

LDC/JSA

22

Central Bureau of Investigation

LDC/JSA

47

Central Passport Office (Ministry of External Affairs)

LDC/JSA

17

Controller General of Accounts

LDC/JSA

107

Controller General of Defence Accounts

LDC/JSA

58

Customs, Excise & Service Tax Appellate Tribunal

LDC/JSA

11

Department of Fisheries (Ministry of Fisheries, Animal

Husbandry and Dairying )

LDC/JSA

6

Department of Agriculture Cooperation and Farmers Welfare

(M/O Agriculture and Farmers Welfare)

LDC/JSA

21

Department of Commerce (Ministry of Commerce & Industry)

LDC/JSA

6

Department of Electronics and Information Technology

LDC/JSA

7

Department of Forensic Science Services (M/o Home Affairs)

LDC/JSA

7

Department of Science & Technology

LDC/JSA

10

Farrakka Barrage Project (Department of Water Resources, River

Development & Ganga Rejuvenation (Ministry of Jal Shakti)

LDC/JSA

2

Directorate General of Aeronautical Quality Assurance (M/O Defence)

LDC/JSA

14

Directorate General of Health Servies (M/O Health and Family Welfare)

LDC/JSA

23

Election Commission of India

LDC/JSA

8

Enforcement Directorate (Department of Revenue)

LDC/JSA

2

IHQ MOD (Navy)/DTE of Civilian Manpower Planning and

Recruitment Integrated Headquarters (DCMPR)

LDC/JSA

231

Intelligence Bureau

LDC/JSA

79

Lal Bahadur Shastri National Academy of Administration

(LBSNAA), Department of Personnel & Training

LDC/JSA

5

Ministry of Civil Aviation

LDC/JSA

11

Ministry of Communications (Department of Communication) Office of CGCA

LDC/JSA

182

Ministry of Communications (Department of Posts)-(PA-Admin)

LDC/JSA

268

Ministry of Culture

LDC/JSA

3

Ministry of Defence (Office of The JS & CAO) AFHQ

LDC/JSA

89

Ministry of External Affairs

LDC/JSA

17

Ministry of Housing and Urban Affairs

LDC/JSA

37

Ministry of Information & Broadcasting

LDC/JSA

15

Ministry of Jal Shakti (Department of Water Resources, River

Development & Ganga Rejuvenation)

LDC/JSA

3

Ministry of Labour & Employment

LDC/JSA

44

Ministry of Power

LDC/JSA

3

Ministry of Textiles

LDC/JSA

5

National Informatics Centre

LDC/JSA

14

National Investigation Agency

LDC/JSA

7

National Technical Research Organisation

LDC/JSA

38

Office of Development Commissioner, Ministry of Micro, Small

& Medium Enterprise(MSME)

LDC/JSA

12

Registrar General of India

LDC/JSA

21

Tatrakshak Mukhyalaya[Indian Coast Guard)

LDC/JSA

10

Ministry of Communications & IT(Department of Posts)-SPN

PA/SA

3,181

Controller General of Accounts

DEO 2400

4

DTE General Defence Estates (Ministry of Defence)

DEO 2800

3

Total

-

4,726
Scroll left or right to view full table