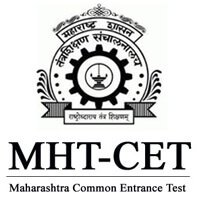 State Education Minister Uday Samant explains the decision to postpone MHT CET 2020 was being taken due to current situation of COVID-19.
22nd June 2020: Mentioning the rising number of coronavirus cases in Maharashtra, the State Education Minister Uday Samant, took its twitter handle and informed students that the MHT CET 2020 exam is postponed till further notice. He says, Maharashtra Government has decided to postpone the Maharashtra Common Entrance Test (MHT CET) 2020 and other several entrance exams conducted by the state CET cell. The entrance exam will be performed once the current situation of COVID-19 gets better.
Earlier, MHT CET 2020 was scheduled to be held in 04th July to the first week of August. However, the new dates are yet to be announced.
MHT CET 2020: Reason Behind This Decision
State Education Minister Uday samant explains the decision to postpone MHT CET 2020 was being taken due to current situation of COVID-19. As well all know, Maharashtra is the worst-affected state with the most number of coronavirus cases and deaths rates.
The decision to postpone the exam is likely to impact over 5 lakh students across the state, who are willing to appear for different entrance exams. For every one lakh population in India, there are 30.04 coronavirus cases in country, as per the data provided by the Health Ministry. India has so far witnessed over 4.25 lakh cases. Maharashtra and Delhi had registered among the highest number of cases in India.
MHT CET 2020: What His Tweeter Handle Says
The Miniter of Higher Education and Technical Education, Maharashtra, Uday Samant, through his social media account, said: "Maharashtra CET conducts entrance examinations in various vocational subjects related to higher and technical education departments. In view of the increasing prevalence of COVID 19, all these examinations are being postponed in view of the health of the students. New dates will be announced in the future."
Earlier, the Maharashtra CET Cell had allowed students to change their district centres for the exam from 05th to 10th June 2020. MHT CET is conducted for admission to B.E./B.Tech. and B.Pharm/Pharm. D. courses. MHT CET scores will also be used to fill seats in B.Sc. (Honours) and B.Tech. courses in Agriculture for the academic year 2020-21.