The Indian Police Service exam is one of the Civil Services Examinations (CSE) which is conducted by the Union Public Service Commission every year. The other two exams which come under the CSE are the India Administrative Services (IAS) and Indian Foreign Services (IFS).
The CSE or IPS exam is considered as one of the toughest exam in the country. Thus, the coaching fee for the exam is the highest. Not every student is comfortable in paying such a big amount. So, the only way out is to go for self-study. Another option here is to go with self-study for the Prelims and join a good coaching institute for Mains. And, previous years' toppers have proved that it is not impossible to get through the IPS exam without coaching.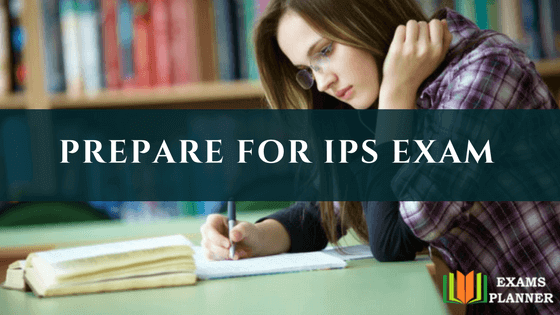 So, here are few tips which will help you in preparation for IPS exam without coaching:
Download the NCERT books of class 6th to 12th of the subjects covered in Prelims and study them thoroughly.
Analyse previous years' papers topic-wise. This will save time.
Stick to a single or few sources of information. Piling up books and notes won't help.
Give online mock test and analyse your answers.
Read newspaper daily to stay updated with current affairs. You can subscribe for a monthly magazine such as The Frontline, Chronicle, Kurukshetra, Yojana, Survey of Indian industries etc.
Read interviews of previous years' toppers for their suggestions.
Most importantly, IPS exam also includes test for physical fitness, so make sure you work out in that direction as it will take time.
Joining good coaching institute will surely be helpful in cracking the IPS exam Mains. If it is not possible for you to join a coaching institute on regular basis; ask for weekend classes. Cracking the Mains of IPS exam without coaching is also possible but for that you have to make a tight study schedule and follow it by your heart.
"Dedication and Commitment are what convert DREAMS into REALITY"
Also Read :