Ethical Hacking Career: Important Exam Date, Eligibility Criteria, Jobs and Career Opportunity
Hacking means gaining unauthorized access to an organisation's security system in order to harm the data/organization. Thus, companies hire professionals to find out loopholes in their security system and make them strong. These professionals are known as Ethical Hackers. Ethical Hackers do the same which hackers do but they do it legally. In other words, they help organisations in identifying the bugs in their security systems and fixing the same. This article will cover all the important information about how you can become an Ethical Hacker and more information. If you are passionate about the field, read on.
What is Ethical Hacking?
Ethical hacking involves hacking security systems of organisations with their consent with the intent of finding the faults and identifying the areas of improvements to make the systems more secure. Thus, Ethical Hacking is a legal version of Hacking.
Who is an Ethical Hacker?
As per EC Council, "an individual who is usually employed with an organization and who can be trusted to undertake an attempt to penetrate networks and/or computer systems using the same methods and techniques as a malicious hacker."
Thus, an Ethical Hacker is a security professional who finds vulnerabilities and weaknesses in various systems in a legal and ethical manner. They also fix these vulnerabilities before the hackers try to misuse them for a security breach.
Ethical hackers are also called 'white hat hackers', while the hackers are called 'black hat hackers'. The primary difference between an ethical hacker and a real hacker is legality.
Scroll left or right to view full table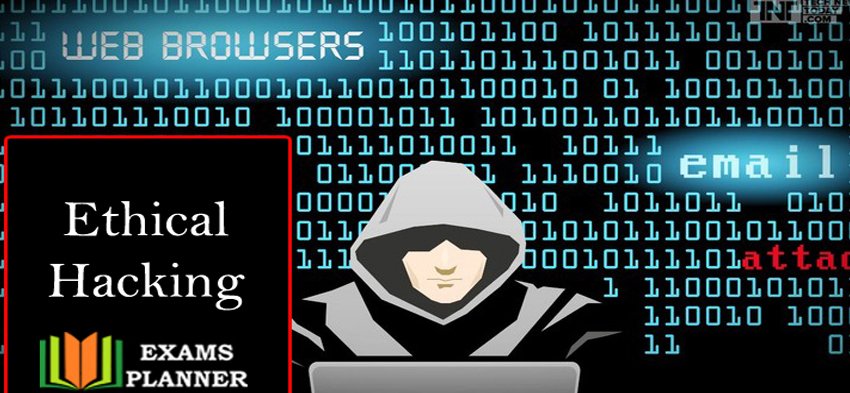 How to become a Certified Ethical Hacker?
Certified Ethical Hacker is a person having a certificate in ethical hacking issued by the International Council of E-commerce Consultants. Candidates need to undertake the course and CEH examination to get the Ethical hacking certificate. The exam is conducted by the EC-Council. The certificate is recognized at the international level and has acceptance at all MNCs. After completing any diploma or degree in computer science/information technology, candidates can pursue the ethical hacking certification. Some of the international certifications for ethical hacking are:
Certified Ethical Hacker (CEH) by EC-Council
GIAC Certified Penetration Tester (GPEN) by SAN and GIAC
Certified Hacking Forensic Investigator (EC-Council)
Certified Intrusion Analyst (GCIA) as an additional skill
Institutes offering Ethical Hacking Course
Some of the prominent institutions offering Ethical hacking courses/certification are:
Name of the Institute

Course Offered

Reliance World Outlets

Ankit Fadia Certified Ethical Hacker Course

DOEACC, Calicut

PG Diploma in Information Security and System Administration

Institute of Information Security

CISSP Training

Certified Professional Forensic Consultants

Certified Information Security Consultant

Certified Professional Hacker

International Institute of Information Technology

M.Tech. in Computer Science and Information Security

The University of Madras

M.Sc. in Cyber Forensics and Information Security

SRM University

M.Tech. in Information Security and Computer Forensic
Scroll left or right to view full table
Ethical Hacking Exams 2023 Eligibility
According to EC-Council, here are the eligibility criteria for joining any Ethical Hacking course:
Candidates should have passed the 10+2 level examination from a recognised board.
The eligibility criteria might vary from institute to institute. So, students must check the same before applying for the course.
Basic knowledge of computers is a must for the course. Joining the Ethical hacking course after completing a diploma or degree in computer science or IT would be highly beneficial as it will help in better understanding of concepts related to programming, networking, servers, security protocols, etc.
Ethical Hacking Exams 2023 Other Details
Types of Ethical Hacking
Different types of hacking include:
Web Server Hacking
Web application Hacking
System Hacking
Wireless Network Hacking
Social Engineering
Ethical Hacker - Areas of Employment
Candidates who have completed the ethical hacking course can work in organizations such as:
Government – Defence, Nuclear, and Energy
Large corporations, MNCs such as Wipro, Infosys, IBM, Dell, Google, Accenture, Reliance, etc.
Universities and Schools
IT security team
A Certified Ethical Hacker (CEH) can apply for the following positions:
Ethical Hacker
Site Administrator
Penetration Tester
Network Security Specialist
IT Security Consultant
IT Security Specialist
IT Security Consultant
IT Auditor
Computer Forensic Analyst
A Certified Ethical Hacker can also work as a freelancer.
Skills of an Ethical Hacker
A good ethical hacker should have the following skills:
Deep knowledge of Networking and SQL
Strong programming skills
Thorough knowledge of common cyber crimes
Must remain updated with the latest developments in the field
Salary
The salary of a fresher certified hacker will range from ₹ 20,000 to 25,000 per month. With experience and the number of projects completed, the salary will increase. With experience of 2 to 3 years, a certified hacker can earn a salary ranging from 50,000 to 60,000 per month in big IT companies.
FAQs (Frequently Asked Questions)
Ethical Hacking helps in preventing security breaches and misuse of data from malicious attackers. It also helps in identifying vulnerabilities. Check out the frequently asked questions here.
Q. What is the ethical hacking course?
The ethical hacking course teaches students how to identify the vulnerable areas of the information security network and shield it. Students are taught how to deploy penetration testing techniques to check the level of weakness or loopholes in the information security network.
Q. How to get admission to this course?
A candidate can get admission in this course after completing a 10+2 level education. However, a diploma or bachelor's degree in computer science/IT will be beneficial. There are various certification programs available for the ethical hacking course. Candidates can pursue any one of these.
Q. What is the eligibility for doing the ethical hacking course?
Anyone who has completed a 10+2 level of education can get admission in the course. But a candidate with a Diploma or Degree in IT system or computer science would understand the content of the ethical hacking course better. It helps the student to learn easily about the operating system, programming, and software application used in ethical hacking.
Q. Where one can get a job after doing the ethical hacking course?
There is a growing demand in the market for ethical hackers. Many government organizations, MNCs, IT companies employ ethical hackers.
Q. What is the initial salary that an ethical hacker gets?
A fresher ethical hacker can get a salary in the range of ₹ 20,000 to ₹ 25, 000 per month. In only 2 to 3 years of time, the salary will go up to ₹ 50, 000 to ₹ 60, 000 per month.