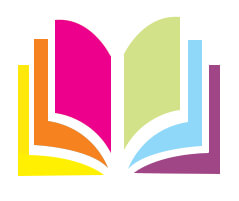 M.S Ramaiah Institute of Management (MSRIM)
The Gokula Education Foundation is a public charitable trust established in the year 1980 with its head office in Bangalore. The philanthropist Late Dr. M.S. Ramaiah had this believe to provide education at its best for all levels of learning and education.
The prime objective of this trust is to provide better educational opportunities and education to all who are not able to get it due to any other circumstances. The trust has initiated various institutions as regular colleges, medical college, engineering college and management institutes too.
The M.S. Ramaiah Institute of Management (MSRIM) was established in the year 1995 by the Gokula Education Foundation (GEF), started with the object to provide quality learning and professional skills development to society. This management institute is approved and recognized by All India Council for Technical Education (AICTE) for its curriculum and quality of education.
M.S. Ramaiah Institute of Management (MSRIM) is also known as the Post Graduate Center for Management Studies and Research, under this the institute has been growing and developing the finest of students in the country in all major specializations of business studies and management. The programmes are specifically designed to prepare future managers to face the most difficult issues across a multi- disciplinary work environment with a positive approach. This makes them grow and develop according to the international level of management practices.
Post Graduate Diploma in Management - PGDM
The Post Graduate Diploma in Management (PGDM) is a two-year full time course, approved by AICTE, New Delhi in the management and business studies. The programme is divided into four semesters and has rigorous training. Which equips future managers with the conceptual framework, working methodology and specific skills to be successful in the corporate world at any level of management. Students, who are interested to get admission in management course should fulfill the basic criteria and apply for the same.
Evaluation Criteria
The evaluation criteria are a blend of various skill assessments for students. The institute work on the 10 point Relative Grading System, which is done in different phases. The students' performance and growth are continuously evaluated across the all 4 semesters of the course. The amount of wattage of different skills will be as mentioned below.
Internal Assessment – 20%
Midterm Examination – 30%
End term Examination – 50%
You can see that each subject will be awarded 100 marks following the prescribed weightage. The marks secured will be converted to a letter grade using a statistical tool for evaluation. The letter grades are A+, A, B+, B, C+, C, D+ and F according to the performance. The gradation is dependent on the mean score and standard deviation of the entire batch scored in a particular exam.
Admission Process
The institute takes admission of students for the Post Graduate Program through a rigorous and objective, four stage selection process as given here. This will evaluate the eligibility of students.
Candidate should be qualified through common admission test (MAT / CAT / CMAT)
The comprehension ability and General knowledge is also a criteria
The Group discussion
Finally, the Personal interview
The results are announced by the end of the day, selected candidates can deposit the admission fee and other formalities to get admission
There are two ways to apply for admission into it. First is an online admission process and another is walk-in admission.
Online Admission Process on "SKYPE" [2018-2020]
The online admission process will go as given here.
The candidates need to apply for admissions at Instituteby filling up the online application through website
In order to fill online application form go to the website for Online Application
And then, pay ₹1000/- application fee online/DD
Also send copies of the following certificates should be on mailed to [email protected]
The marks sheet of qualifying examination (Graduation, 12th and 10th )
MAT / CAT / CMAT Score Card
Any of these valid ID proof (AADHAR CARD / PAN CARD/DL/PASSPORT/COLLEGE ID CARD/VOTERS ID etc.)
Two passport size recent photograph
Walk-In Admissions
You can also visit the institute and apply for the admission. Here, candidates are needed to directly visit Institution for walk-in admissions and carry copies of the following certificates.
Marks Card of qualifying examination(Graduation, 12th and 10th )
MAT / CAT / CMAT Score Card
Valid ID Proof (AADHAR CARD / PAN CARD/DL/PASSPORT/COLLEGE ID CARD/VOTERS ID etc.)
Two passport size recent photographs
Note - Candidates need to purchase the application form paying fees of ₹1000/-.
Other Details
M.S Ramaiah Institute of Management
GATE No:8, New BEL Road,
M.S.Ramaiah Nagar, MSRIT Post
Bangalore -560054.
Ph: 080-23608769, 23606640, 23606641, 23606642.
Fax : 080-23601947
Mb: +91 9482571103