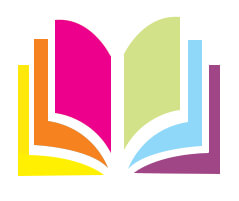 Institute of Management Technology (IMT) Ghaziabad
Institute of Management Technology, Ghaziabad curtailed as IMT, is a business college with its main campus at Ghaziabad, Uttar Pradesh, India. It is reliably positioned as outstanding amongst other business colleges in India.
IMT is a completely autonomous university and offers a few post graduate, doctorate and official training programs in administration. It likewise offers distance learning and collaborative programmes.
Dr K.Nath Public Trust created by Shri Mahendra Nath with the motive to create and nurture various institutions of vocational education, professional and higher learning to provide learning. The trust's initiatives include running various libraries and helping the poor students undertake higher education at numerous institutes like Indian Institute of Technology and Indian Institute of Management.
The trust also established Institute of Management Technology (IMT), Ghaziabad under the aegis of the Lajpat Rai Educational Society in the year 1980 (AICTE approval in 1983) with the prime goal of establishing a leading management institution that contributes to the development of business and society through excellence in grooming leadership, entrepreneurial talent and Research for better managing resources.
The Post Graduate Diploma in Management or PGDM is one of exclusive learning program of IMT Ghaziabad. This focuses to groom young graduates as leaders who are innovative, creative, can execute effectively, and are socially responsible individual.
Self Awareness, Self Management and Self Development
Innovation and Entrepreneurship
Execution Effectiveness
Sustainability and Social Responsibility
Domain Specific Specializations
The first year of this PGDM programme also focuses over core courses to develop the right attitude , skills and knowledge which are required for a leader in the long term. In the 2nd year, the elective courses will be there to give students an opportunity to explore deeper in their respective areas of specialization. This makes them an expert in the sector and define their role specific short term career objectives.
Eligibilty criteria
In order to apply for IMT Ghaziabad's two year PGDM program, the applicants must be registered for CAT-2017 OR XAT-2018 OR have taken/taking the GMAT (January 1, 2014 – February 28, 2018).
If you are applying on the basis of GMAT and score is not provided, processing of application will be provisional, subject to IMT receiving the official GMAT score on or before March 15, 2018 for selected candidates.
Important Event

Date

Admission Notification – PGDM and MBA
(Ghaziabad, Nagpur, Dubai, and Hyderabad Campuses)

September 3, 2017

Online Common Application Opens – Phase I

September 3, 2017

Online Common Application Closes – Phase I

November 24, 2017

Online Common Application Opens – Phase II

January 8, 2018

Online Common Application Closes – Phase II (CAT based applications)

Sunday, January 21, 2018

Online Common Application Closes – Phase II (XAT/GMAT/CMAT based applications)

Wednesday, January 31, 2018

Counselling and Information Session I | Kolkata

Saturday, January 27, 2018

Counselling and Information Session I | Mumbai & Bangalore

Sunday, January 28, 2018

Counselling and Information Session I | Ghaziabad

Saturday, February 3, 2018

Selection Process (CT–GE–PI) starts at Ghaziabad, Nagpur and Hyderabad

February 8, 2018

Declaration of Results

Third Week of March 2018

Counselling and Information Session II

End of March 2018

Release of Waitlist (if need be)

Second Week of April 2018
Scroll left or right to view full table
Fee
Year 1 - INR 10.20 Lakh
Year 2 - INR 7.15 Lakh
Total fee - INR 17.35 Lakh
Seats
IMT Ghaziabad has total 600 seats in PGDM.
Fee components
Tuition
Admission
Professional Development Fee
Career Service Fee
Hospitality Fee
Publications and Memberships
Student Activities Fee
Admission Process
Check Application Requirements – The candidate should go with the minimum application requirements, the documents and marks required to fill online application form.
Fill Online Application Form – Once you are sure about the eligibility criteria and other information, then complete the application form online with all the details required.
Make Payment
Candidates are advised to make payment of application fee through Credit / Debit Card or Net Banking.
Selection process - Critical Thinking, Group Exercise and PI(CT-GE-PI process)
The shortlisted candidates will be called for next level of selection process which includes critical thinking test, group exercise and personal interview based on score obtained in CAT/ XAT/ CMAT/ GMAT.
Final Selection
Candidates, who will get selected based on cumulative weighted average of academic scores, work experience and the scores obtained in CT-GE-PI process will be further called for final selection procees.
Other Details
Institute of Management Technology (IMT)
Raj Nagar, Post Box No. 137
Ghaziabad 201001, India
Phone - +91 120 3002200
Fax - +91 120 2827895