When it comes to the numbers of followers of any academic stream, the humanities seem to enjoy the top position.Humanities, as the name signifies, introspects and describesaspects related to human life.Creative minds always found humanities subjects interesting to pursue.The spellbinding stories of literature, the past narratives about human civilization and illuminating geographical facts about the earth, have always attracted students into it. However, the prevalence of a wrong notionthat humanities are an arena of only mediocre students, dissuades many bright students from opting it.And those who opt, their morale is continuallyundermined by saying that they have least career options after class 12th.Let's dispel this misperception. For humanities students,doors to many careers get openedafter class 12th. Some of the highest posts like IAS, IPS, and IFS are manned by humanities students. If you are a humanities student and is oblivious about the available opportunities Courses After Class 12th, then read below.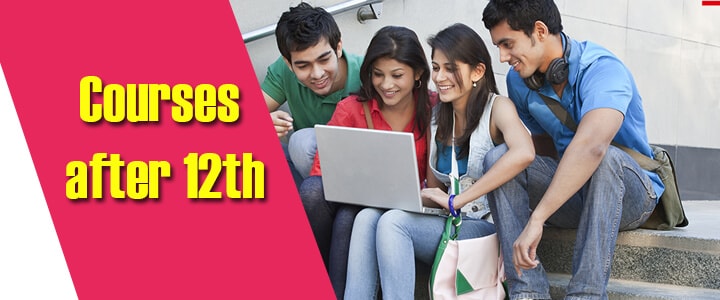 Boost your morale with the following facts –
You have the largest number of Job oriented career options.
You can pursue higher studies, like LLB, Chartered Accountancy etc.
You can enter into high paying fields, like Management, Mass communication, Aviation etc.
List of Job oriented career options
| | |
| --- | --- |
| Teacher training course | Air ticketing course |
| Consultancy quotes | BPO course |
| Beautician course | Counselling course |
| Foreign language course | Gems and jewelry course |
| Photography course | Air – Hostess/ Cabin Crew |
List of Management related courses
| | |
| --- | --- |
| Event management course | Hotel management course |
| Retail management course | |
List of career options in Media and Mass Communication
| | |
| --- | --- |
| Mass communication course | Multimedia course |
| Animation course | Graphic design course |
| Broadcast journalism course | Audio visual media courses |
List of Creative career options
| | |
| --- | --- |
| Cinematography course | Dance course |
| Travel and tourism course | Architecture course |
List of Designing related career options
Fashion design designing course
List of career options for higher studies
| | |
| --- | --- |
| BFA-Bachelor of Fine Arts | BPA- Bachelor of performing arts |
| Bachelor of Computer applications | BBA- Bachelor of Business Administration |
| B.Com Bachelor of Commerce | |
| CS Company Secretary | LLB-Bachelor of Laws |
| BA-Bachelor of Arts | |