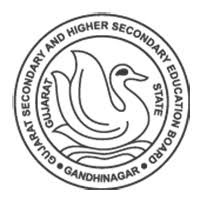 GUJCET 2022 Recommended Books - Tips for Purchasing, List of the Best Books
Books hold the most important part while preparing for any exam. For the preparation of the entrance examination, candidates need to refer to the best books available in the market for the best scores. The best books are those which cover the entire syllabus of the exam along with practice questions. The preparation books also help the candidates in getting familiar with the exam pattern and syllabus. In the article here, we will be discussing the GUJCET 2022 recommended books by experts. For a list of GUJCET exam books, preparation tips, etc, read the complete article.
Tips to select the Right Book for GUJCET Exam Preparation
The GUJCET 2022 exam was scheduled to be conducted on 18th April 2022. Candidates had ample time to prepare for the exam. So, we recommend not to wait more and start the preparation ASAP. The first thing you need for preparation is the right book. Here are a few tips to find one:
Read a few pages of the book and see if you understand the writer's style of explanation.
Make sure the book covers all the topics in the syllabus.
Check for the latest edition as it will have the updated information and previous years' questions papers.
Look for a book that has enough practice papers for better preparation.
List of GUJCET 2022 Recommended Books
| | | |
| --- | --- | --- |
| Books' Name | Authors' Name | Purchase Link |
| Solutions of Concepts of Physics Vol 1 & 2 | H.C. Verma | |
| Concepts Of Organic Chemistry For JEE | O.P. Tandon | |
| Organic Chemistry | Morrison and Boyd | |
| Mathematics Vol. I & II Class – 12 | R.D. Sharma | |
| Quantitative Aptitude for Competitive Examinations | R.S. Aggarwal | |
Scroll left or right to view full table
---
| | | |
| --- | --- | --- |
| Test Series GUJCET | Devesh Bhardwaj | |
| GUJCET 15 Practice Sets | Dr. Chandresh Agarwal | |
| GUJCET Question Paper Sets | Dr. Umesh Gurjar | |
| Gujarat CET Engineering Solved Papers | Arihant Experts | |
Scroll left or right to view full table
GUJCET 2022 - Preparation Tips
Now that you have the tips to buy the books and the list of best books for GUJCET, you can make a study plan for your preparation. Here are some tips that might be useful:
Start by analyzing the syllabus and dividing the topics for preparation.
Make short-term and long-term goals for covering the syllabus.
Make a study plan which has study time for every subject and which fits into your schedule. Don't forget to add break time to your timetable.
Do revisions daily.
Make short notes for last-minute revisions.
Solve sample papers and previous years' question papers.
Take mock tests to work on speed and accuracy.
We hope you will consider the tips while buying books. Don't make a pile of books, start with one at a time for each subject. We advise you not to create unnecessary pressure by purchasing too many books.