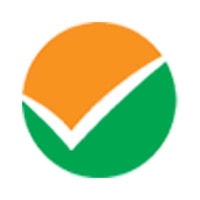 Answer Key, Question Paper, and Response Sheets Released for GPAT 2022
The answer key for the Graduate Pharmacy Aptitude Test (GPAT) has been uploaded to the official GPAT website. The National Testing Agency (NTA) has also activated the link for challenging the answer key. Candidates can challenge the answer key on payment of ₹ 1000/-.
Steps to Check/Challenge the GPAT 2022 Answer Key
Go to the official GPAT website - https://ntagpat.nic.in/.
Click on the 'Challenge Answer Key' button.
Select any one of the options.
Enter the details asked for to log in.
The GPAT answer key will appear on the screen with answers to all the questions.
Challenge the answer using the option IDs given in the next four columns.
Click on the other question (if you want to challenge other answers).
Click on the 'Save your Claim' button.
Upload the document (in PDF form) supporting your challenge.
Click on 'Save your Claim Finally'
Make fee payment @ ₹ one thousand per question to complete the process.
If NTA accepts your challenge, the fee will be refunded to the same account through which payment is made.
Downloading Question Papers and Responses
NTA has also released the question papers and responses for the GPAT 2022 exam. Candidates can download the same from the official website using their login credentials. Calculate your expected score using the question paper, response sheet, and answer key.
GPAT 2022 Result
As per the official schedule released on the official website, the GPAT 2022 result will be declared by 20th May 2022. The result will be declared on the basis of the final answer key prepared after considering the challenges raised by the candidates. GPAT 2022 scorecard can be downloaded from the official website using the login credentials.
Graduate Pharmacy Aptitude Test
GPAT 2022 exam was conducted on 9th April 2022 across the country. The exam was conducted for the first time by the National Testing Agency. Earlier, the All India Council for Technical Education (AICTE) was used to conduct the exam. It is conducted for admission to postgraduate courses in Pharmacy (M.Pharma) in India.