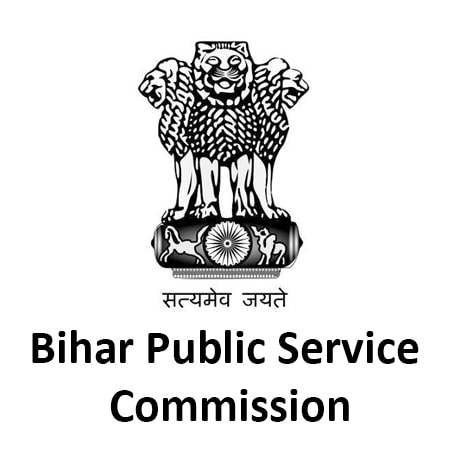 BPSC PCS Preliminary and Main Exam 2020-21 Latest Syllabus (Bihar Civil Services)
Bihar Public Service Commission had completed the registration process for the Preliminary phase of the 66th Combined Competitive Examination (CCE) on 28th September 2020. The Preliminary exam was conducted on 27th December 2020 and 14th February 2021. The result for the same was released on 24th March 2021. Now, the commission has also invited applications from qualified candidates for the Main examination. The application process will begin from 6th April 2021 onwards and will continue till 30th April 20201. The BPSC CCE Main 2020 is scheduled to begin from 5th June 2021 onwards. Here, we have covered the syllabus for both phases of the recruitment process. Candidates appearing in the examination can download the complete syllabus and start with their exam preparation.
Bihar PCS/ BPSC Civil Services/ CCE Exam Pattern
Before moving ahead with the BPSC PCS syllabus, let's have a look at the exam pattern. The Bihar PCS/Civil Services exam is conducted in three phases:
Preliminary
Main
Interview
This article will cover the syllabus for the Preliminary and Main phase examination.
BPSC PCS Syllabus 2020-21
BPSC CCE Preliminary Exam Syllabus
BPSC PCS preliminary exam comprises of 150 objective type questions from General Studies. Here are the topics covered in the paper:
General Science
Current National and International Events
History of India and History of Bihar
Indian Geography
The geographical division of Bihar and major river systems of the state
Indian Polity and Economy
Major changes in Bihar Economy after independence
Indian National Movement and Bihar's role in it
General Mental Ability
The marks of the preliminary exam will not be considered for making the final list, however; clearing the preliminary exam is a pre-requisite for appearing in the Main exam. So, candidates are advised to prepare for the preliminary exam with equal dedication.
BPSC PCS Main Exam Syllabus
The BPSC PCS Main examination consists of 4 papers – General Hindi, General Studies (Paper-I), General Studies (Paper-II), and Optional Subject.
General Hindi – The paper will comprise of questions on:
Essay writing (30 marks)
Hindi Grammar (30 marks)
Sentence Syntax (25 marks)
Précis-writing/summary (15 marks)
Questions will be of the Secondary Level of Bihar School Examination Board.
General Studies (Paper I)
Current events of national and international importance
The modern history of India (middle of 19th century) and Indian culture – introduction and expansion of western education, Bihar's role in the Indian freedom struggle, Birsa Movement, Santhal Uprising1857 in Bihar, Champaran Satyagrah, Quit India Movement 1942, Chief features of Mauryan and Pal Art and Patna Qulam painting.
Statistical Analysis, Graphs & Diagrams – testing the candidate's statistical analysis and ability to draw conclusions from graphs and diagrams.
General Studies (Paper-II)
Indian Polity – Political system of India and Bihar
India Economy and Geography of India – Planning in India, Physical, Economic and Social Geography of India and Bihar.
The role and impact of science and technology in the development of India
BPSC PCS Optional Subject
For an optional subject paper, candidates are required to select a subject from the list of available subjects for the Main exam. Here is the list of optional subjects:
List of Optional Subjects -
| | |
| --- | --- |
| Subject Code | Subject Name |
| 04 | Agriculture |
| 05 | Animal Husbandry & Veterinary Science |
| 06 | Anthropology |
| 07 | Botany |
| 08 | Chemistry |
| 09 | Civil Engineering |
| 10 | Commerce & Accountancy |
| 11 | Economics |
| 12 | Electrical Engineering |
| 13 | Geography |
| 14 | Geology |
| 15 | History |
| 16 | Labour and Social Welfare |
| 17 | Law |
| 18 | Management |
| 19 | Mathematics |
| 20 | Mechanical Engineering |
| 21 | Philosophy |
| 22 | Physics |
| 23 | Political Science and International Relations |
| 24 | Psychology |
| 25 | Public Administration |
| 26 | Sociology |
| 27 | Statistics |
| 28 | Zoology |
| 29 | Hindi Language & Literature |
| 30 | English Language & Literature |
| 31 | Urdu Language & Literature |
| 32 | Bangla Language & Literature |
| 33 | Sanskrit Language & Literature |
| 34 | Persian Language & Literature |
| 35 | Arabic Language & Literature |
| 36 | Pali Language & Literature |
| 37 | Maithili Language & Literature |
Scroll left or right to view full table