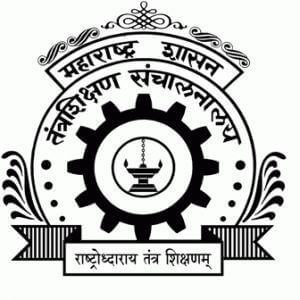 MAH MBA CET Result 2020: How To Check Maharashtra MBA CET Result
Maharashtra MBA CET 2020 result: The final MBA MCET result will be available at the official website, by 23rd May at 11 am.
The result for Maharashtra MBA Common Entrance Test (CET) 2020 for admission to postgraduate degree courses in business administration including MBA or MMS will be announced on 23rd May 2020 at 11 am. Maharashtra Education Minister Uday Samant informed students on Friday and tweeted, the MBA MCET result will be available at the official website, mahacet.org and cetcell.mahacet.org. Students can check and download Maharashtra MBA CET 2020 result online.
Earlier, the MAH-MBA/MMS CET 2020 result was supposed to be published on 31st March; however, in wake of coronavirus crisis and lockdown, it is postponed by the government. The CBT based entrance exam was held on 14th and 15th March 2020.
MBA MCET result (Announced) by 11 AM
Those who successfully clear the exam will be eligible to further proceed with the counseling rounds. They will have to register themselves for the MAH MBA CET counseling process. Based on their test scores and institute of choice, candidates can confirm admission and book a seat in the state-based B-schools, colleges and universities. The test scores of MAH MBA CET 2020 are used for admission to government colleges and institutes to study Management in Maharashtra. Meritorious students can use the Maharashtra MBA CET results to take admission in all major Government of Maharashtra Management Education Institutes, University-managed Management Education Institutes, University Departments of Management Education, and all Un-Aided Management Education Institutes.
MAH MBA CET Result: Steps to Check and Download
Step 1: Visit the official website link i.e. cetcell.mahacet.org
Step 2: Click on the 'MAH-MBA/MMS CET-2020 result' link (yet to be activated) from the newest active links.
Step 3: Fill all required credentials and log in.
Step 4: Your MBA MCET result will appear, download and save a copy.
MAH MBA CET 2020 Scores – How They Are Calculated?
The Maharashtra MBA CET result scores are calculated based on these factors:
The total number of questions answered correctly by the aspirant in each objective test is considered to reach the Corrected Score.
If there is any difference in difficulty level in the different objective tests is taken into account to come at the Equated Scores.
Total MAH-MBA/MMS CET result scores are calculated till two decimal points.
What About the MAH MBA Counselling Procedure?
The majority of the counselling processes and documentation are being held online for other states and institutes. However, till now, there is no clarity on the same for MCET 2020. Meanwhile, in view of the coronavirus pandemic, it is probably to be held entirely online.
Maharashtra MBA CET is a computer-based test and candidates have to answer 150 questions in two and a half hours. Since the entrance exam was carried out in multiple sessions, scores across various sessions will be equated to adjust for slight differences in difficulty level of different tests used across sessions, as per the official notice. Over 400 institutes/colleges accept the MCET score for admission, as per UGC guidelines, the new session will start by September 2020.