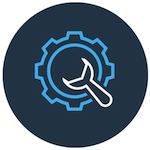 IITs to Witness More Female Students Taking Admissions, Plans HRD Ministry
The number of female students enrolled at the IITs this year has risen up to 15.39 per cent. In 2017, it was 9.15 per cent.
New Delhi/02.07.2018: As per the official figures released on Friday, the number of female students enrolled at the IITs (Indian Institutes of Technology) this year has gone up to 15.39 per cent. In 2017, it was 9.15 per cent. In January 2018, the Union Human Resource Development Ministry ensured that the number of supernumerary seats for female students at the Indian Institutes of Technology was 14 per cent. Till now, the response has been phenomenal as more and more girl candidates are showing interests in these institutions.
MHRD Official Figure:
The Ministry of Human Resource Development (MHRD) has released the official figure that shows a whopping number of 1,858 girl students have sought admission at IITs so far. Only the first round of admission process has been completed. There will be seven phases of counselling to be done, which gives a clear picture that by the time of the final round of counselling the number of girls will certainly be pretty high. The last round of counselling is scheduled to be held on 18th July.
[subscribe]
The Proportion in Admission of Girl Students Fluctuating:
It has been observed that the number of girls taking admission at IITs over the past few years has been hovering around 8.8 per cent in 2014 to 9.15 per cent in 2017 to 15.39 per cent in 2018. "This is quite encouraging for the ministry... A number of IITs had held special sessions to inform female candidates about various courses they could opt for and have created special hostel facilities too," an official staff hailed to see a great response from girl candidates.
The Ministry is also planning to increase the population of female students by 20 per cent (at least) in each campus by 2026. Secretary of higher education in the HRD ministry, R Subrahmanyam said, "This is a big step forward in restoring gender balance in IITs. I am sure the impact of this would be felt for many years to come. I thank the IIT community for making this possible".