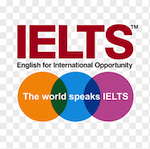 IELTS or the International English Language Testing System assesses the candidate's language ability for studying or working in an English-speaking country. IELTS score is accepted by more than 10,000 employers, universities, schools, and immigration bodies across English-speaking countries viz. Australia, New Zealand, Canada, the UK, and the USA. Some universities in non-English speaking countries also require an IELTS score if the medium of instruction of the course is English. The exam is jointly conducted by the IDP Education Australia, the British Council, and the Cambridge English Language Assessment. For candidates interested in studying abroad, here are the complete details related to the IELTS exam.
IELTS score is accepted in 100% of universities in the UK and Australia. It is also accepted in more than 3,400 institutions in the US and thousands of institutions in other English speaking countries.
IELTS Latest Updates
IDP will be the sole distributor of IELTS testing in India, as announced on 25th July 2021. IDP has acquired 100% stakes from the British Council recently. Hence, the council will no longer be administering the IELTS exam in India.
The exam conducting authorities have launched IELTS Indicator, an online English language test, for those affected by the COVID-19 and are unable to attend the test at designated centres. Students can take the test online from their homes.
Types of IELTS Exam
The IELTS exam is of two types -
IELTS Academic
IELTS General Training
IELTS Academic
This test is suitable for those looking forward to studying (higher education) in universities abroad. It is also taken for professional registration.
IELTS General Training
This test is suitable for those applying for training programmes, gaining work experience, or studying at secondary level (below degree level) in countries where English is the main language of communication. The test is also taken by those who want to migrate to Canada, Australia, New Zealand, and the UK.
Both types measure the candidate's ability in four basic English language skills viz. listening, reading, speaking, and writing.
IELTS Exam Overview
Exam Name

International English Language Testing System (IELTS)

Official Website

Conducted by

IDP Education Limited (in India)

Exam Mode

Online (Computer-Based) and Offline (Paper-Based)

Application Mode

Online

Score Range

1 to 9

IELTS Contact

IDP Head Office

Call at 1800-102-4544

Email: [email protected]

Timings: Monday to Saturday (9:00 AM to 5:00 PM)

Purpose

Study, work, or migration to English speaking countries