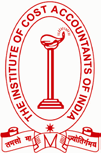 The ICAI (Institute of Cost Accountants of India) leads the Cost Accountancy in India. It is a licensing body for the practice of Cost Accountancy in India. It prescribes the various standards of Cost Accountancy to be followed by companies while auditing their financial matters. The ICAI works closely with other premier institutions, like RBI (Reserve Bank of India), SEBI (Securities and Exchange Board of India), IRDA (Insurance Regulatory and Development Authority of India) and numerous other government departments to devise the best auditing standards.
Stages in ICAI- CMA exam
The ICAI is being renamed as the CMA (Cost and Management Accounting). The CMA course consists of three stages, namely, Foundation, Intermediate and Final. One can do this course online also.
The ICAI holds the CMA foundation course four times a year. The foundation exam is conducted in March, June, September and December. Students who qualify the foundation course become eligible to get enrolled in the Intermediate course. If a student is Graduate, then he/she can directly get registered for the Intermediate course.