ICMAI CMA Inter 2019: Important Dates, Eligibility, Exam Pattern & Syllabus and Other Details
Published on : 26th February 2019 Author : Satyaranjan Bai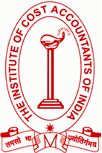 The ICMAI CMA Inter is the second stage of Cost and Management Accountant programme by the Institute of Cost Accountants of India. After clearing the first stage, i.e. CMA Foundation, candidates will be able to appear in the Intermediate examination. The ICMAI CMA Inter 2019 exam will be held in June. The application process for the entrance examination is over now. Read on to know more about the examination -
ICMAI CMA Inter 2019 Important Dates (June)
| | |
| --- | --- |
| ICMAI CMA Inter 2019 Events | ICMAI CMA Inter 2019 Dates |
| Last date to complete registration | 8 February 2019 |
| Issuance of admit card | 30 May 2019 (Tentative) |
| Exam commences | Second week of June 2019 (Tentative) |
| Result declaration | August 2019 (Tentative) |
ICMAI CMA Inter 2019 Important Dates (December)
| | |
| --- | --- |
| ICMAI CMA Inter 2019 Events | ICMAI CMA Inter 2019 Dates |
| Last date to complete registration | 31-July-2019 |
| Issuance of admit card | 30-November-2019 |
| Exam commences | December 2019 |
| Result declaration | February 2019 |
CMA Inter 2019 Eligibility
To appear in the ICMAI CMA Inter examination 2019, you have to meet certain eligibility criteria. The Institute of Cost Accountants of India has the following eligibility conditions prescribed for the aspirants.
Should have passed 10+2 (Senior Secondary School Examination)
Must have completed the first stage (Foundation Course) from the Institute of Cost Accountants of India or a bachelor's degree in any discipline (other than Fine Arts) from a recognised University or must have passed Foundation (Entry Level) Part I examination of CAT of the Institute/ Foundation (Entry Level) Part I exam and Competency Level Part II exam of CAT of the Institute
Should have done Foundation of ICSI/ Intermediate of ICMAI with 10+2
CMA Inter 2019 Registration
The CMA Inter 2019 registration was conducted online. The last date to fill in the online application process was 8 February 2019. Those who are looking forward to the December exam should complete the registration process in online mode. The application fee will also be remitted through the credit card, debit card and net banking. Candidates seeking overseas venues must submit the forms and fees in offline mode. The payment will be made through DD (Demand Draft).
CMA Inter 2019 Application Process -
Visit the official website of ICMAI
Get the application form for the Foundation Course and apply for registration
Submit the same along with the attested copies of the Class X certificate, Class XII certificate and marksheet or attested copy of Bachelor's
Also, attach recent photograph along with the form
CMA Inter 2019 Application Fee –
| | | |
| --- | --- | --- |
| Course Admission | Fees (Oral) | Fees (Postal) |
| Intermediate Course | ₹ 20,000/- | ₹ 20,000/- |
Scroll left or right to view full table
CMA Inter 2019 Application Fee for Foreign Students –
Particulars

Intermediate

Admission/ Registration/ Enrolment

$1100

Qualification based subject Exemption (For Engineers and graduating Engineers, CS and LLBs)

$100 per subject

Computer Training Exemption Fee

$600

Registration Denovo

$40

Communication and Soft Skill Training Exemption Fee

$100

Coaching Revalidation Single group Both groups

$40

$80

Additional 50 hours computer training exemption fee

Not Applicable

IOTP Exemption Fee

Not Applicable
ICMAI CMA Inter 2019 Exam Pattern & Syllabus
ICWAI Intermediate Course comprises two groups (Group I and group II), covering 4 papers each.
Group-I Courses –
(Paper V) - Financial Accounting
(Paper VI) - Laws & Ethics
(Paper VII) - Direct Taxation
(Paper VIII) - Cost Accounting
Group-II Courses –
(Paper IX) - Operations Management & Strategic Management
(Paper X) - Cost & Management, Accounting and Financial Management
(Paper XI) - Indirect Taxation
(Paper XII) - Company Accounts & Audit
Weightage of Subject in Each Paper –
Paper – 5: Financial Accounting
Contents

Weightage

Section A: Accounting – Basics

Accounting for Special Transactions

25%

Fundamentals of Accounting

Section B: Preparation of Financial Statements

Partnership Accounts

40%

Preparation of Final Accounts of Profit Oriented organizations, Non-Profit Organizations and from Incomplete Records

Section – C: Self Balancing Ledgers, Hire Purchase & Installment System, Royalties, Branch & Departmental Accounts

Royalties, Hire-Purchase and Installment System

20%

Self-Balancing Ledgers

Branch and Departmental Accounts

Section D: Accounting in Computerised Environment and Accounting Standards

Accounting Standards (Specified only)

15%

Overview of Computerised Accounting
Paper 6: Laws and Ethics
Contents

Weightage

Section A: Commercial Laws

Sale of Goods Act, 1930

30%

Indian Contract Act, 1872

Indian Partnership Act, 1932

Negotiable Instruments Act, 1881

Limited Liability Partnership Act, 2008

Section B: Industrial Laws

Factories Act, 1948

25%

Employees State Insurance Act, 1948

Payment of Gratuity Act, 1972

Payment of Bonus Act, 1965

Employees Provident Fund Act, 1952

Payment of Wages Act, 1936

Minimum Wages Act, 1948

Section C: Corporate Law

Companies Act 2013

35%

Section D: Ethics

Business Ethics

10%
Paper 7: Direct Taxation
Contents

Weightage

Section A: Income Tax Act Basics

Income which do not form part of Total Income (Section 10, 11 to13A)

10%

Introduction to Income Tax Act, 1961

Section B: Heads of Income and Computation of Total Income and Tax Liability

Clubbing Provisions, Set off and Carry forward of Losses, Deductions

70%

Heads of Income and Computation of Total Income under various heads

Corporate Taxation

Assessment of Income of different persons

DS, TCS and Advance Tax

Section C: Administrative Procedures and ICDS

Income computation and disclosure standards – Basic Concepts only

20%

Administrative Procedures
Paper 8: Cost Accounting
Contents

Weightage

Introduction to Cost Accounting

40%

Cost Book Keeping

Cost Accounting Standards

Cost Ascertainment – Elements of Cost

Cost Accounting Techniques

30%

Methods of Costing

30%
Paper 9: Operations Management & Strategic Management
Contents

Weightage

Section A: Operations Management

Operations Planning

15%

Operations Management – Introduction

Designing of operational systems and control

35%

Productivity management and quality management

Production planning and control

Economics of Maintenance and spares management

20%

Project Management

Section B: Strategic Management

Strategic Analysis and Strategic Planning

30%

Strategic Management Introduction

Formulation and Implementation of Strategy
Paper 10: COST & MANAGEMENT ACCOUNTING AND FINANCIAL MANAGEMENT
Contents

Weightage

Section A: Cost & Management Accounting

Cost and Management Accounting – Introduction

50%

Budgeting and Budgetary Control

Decision Making Tools

Learning Curve

Standard Costing and Variance Analysis

Section B: Financial Management

Tools for Financial Analysis and Planning

50%

Introduction to Financial Management

Cost of Capital, Capital Structure Theories, Dividend Decisions and Leverage Analysis

Working Capital Management

Capital Budgeting – Investment Decisions
Paper 11: INDIRECT TAXATION
Contents

Weightage

Central Excise

35%

Canons of Taxation - Indirect Tax

Central Sales Tax and VAT

20%

Service Tax

30%

Customs Law

15%
Paper 12: COMPANY ACCOUNTS AND AUDIT
Contents

Weightage

Section A: Accounts of Joint Stock Companies

Cash Flow Statement

25%

Presentation of Financial Statements (as Per Schedule III)

Accounting of Shares and Debentures

Accounting Standards (AS-11, 12, 15, 16, 17, 18 and 19)

25%

Accounts of Banking, Electricity and Insurance Companies

Section B: Auditing

Provision relating to Audit under Companies Act

30%

Auditing Concepts

20%
ICMAI CMA Inter 2019 Admit Card –
ICMAI will issue the CMA Inter admit card 2019 (June) towards the end of May. The hall tickets will be issued online. Students who have successfully submitted the application along with fees will be able to download the admit card from the official website – www.icmai.in. The call letter will have details like name and address of the student, test centre, date and time of the exam, signature and photograph of the student.
The admit card should be carried to the test centre of the day of the examination.
CMA Inter 2019 Result –
The officials are yet to declare the CMA Intermediate 2019 result dates. However, the result is expected to be announced in August 2019. You will have to use the credentials (Registration Number or Identification Number) to check the result at the official web portal. The Institute will also issue the rank list that would carry centre name, roll number, the name of the candidate, etc.
---
---