The National Eligibility cum Entrance Test (NEET) is a 3 hours duration medical entrance exam which comprises of 180 Multiple Choice Questions. The question paper has 4 sections and 45 questions are asked from each section. The sections are:
The article provides useful tips for preparation of Physics for NEET 2018 exam.
For most of the NEET aspirants, Physics is the toughest part of NEET. So, here is a guide for such students to study smart for the subject and score good.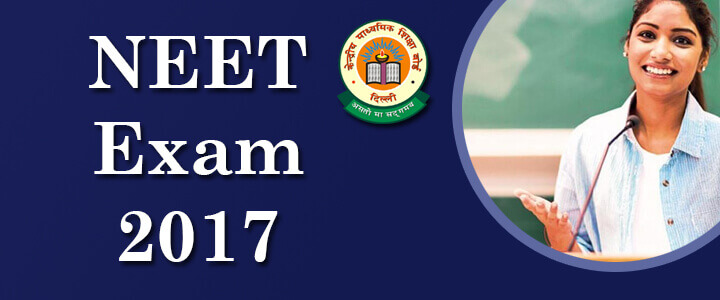 Important Topics
According to the previous years' trends, here some important topics from which maximum number of questions are asked. So, you can just focus on these and prepare them thoroughly to secure high marks in this section.
| | |
| --- | --- |
| Class XI | Class XII |
| Mechanics | Modern Physics |
| Heat and Thermo Dynamics | Semi Conductors |
| | Current Electricity and Magnetism |
Analysis of NEET 2017 Question Paper
24 questions were asked from class XI syllabus and 21 questions from class XII syllabus. Here is the topic-wise distribution of questions:
| | |
| --- | --- |
| Topics | Number of Questions |
| Mechanics | 19 |
| Thermodynamics and Kinetic Theory | 5 |
| Electrodynamics | 9 |
| Optics and Wave Optics | 5 |
| Modern Physics | 7 |
You can prepare these topics thoroughly to perform well in physics section of NEET Exam 2018. Don't complete overlook other topics; study them to the extent you understand them.
Study Strategy
For smart study, follow the study strategy provided here:
Start you preparation with Physics NCERT book; make sure you understand the concepts clearly. If you have some issue, consult your teachers or watch videos on YouTube. Solve the questions given at the end of every topic in the NCERT. Now solve the questions from previous years' question papers. After you have completed NCERT and every topic is clear, you can consult some other books such as Arihant, Concepts of Physics by H.C. Verma etc. What is important here is revision. Do daily revision of important topics.
Keep formulas on your Hand Tips
Prepare a separate formula copy and write down all the formulas. Go through this copy daily to memorize the formulas. Practice the derivations given in NCERT. By this you will get to know about different forms of a single formula.
Practice some Mathematics Concepts
In Physics, it is necessary to learn some basic mathematics concepts especially for non-mathematics students. Start practicing some concepts from class XI only such as Integration, Differentiation, Arithmetic Progression, Log etc.
Mock Tests
Mock tests are the most important part of any competitive exam preparation. Practicing mock test increases speed and help the students in getting used to with the exam pattern. Do a mock test weekly and as the exam time come close; make it a habit to practice a mock test daily.
If you will start investing time from class XI, Physics will no more be a nightmare. Take out at least two hours from your schedule daily to prepare for NEET Exam 2018.
ALSO READ -