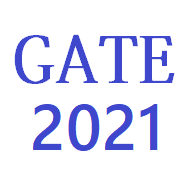 The online registration process for GATE 2018 is under process until 5 October 2017. The main exam is scheduled in the month of February 2018 on 3rd, 4th, 10th and 11th. The applicants who are yet to start their preparations must be looking for some good reference books. Here we are to help such students with a list of study material for their preparation phase.
GATE Preparation Books for Computer Science Engineering
These subject-wise reference books list is prepared from the suggestions of previous years' toppers.
Algorithms
Introduction to Algorithms by Cormen
The Design & Analysis of Computer Algorithm by Aho, Ullman
Computer Organization and Architecture
Computer Organization and Architecture: Hamacher, Vranesic, Zaky
Operating System
Operating System Concepts by Silberschatz A, Galvin, P.B, Gagne, G
Operating System by William Stallings
Data structures
Data Structures using C & C++ by Langsam, Augenstein, Tenenbaum
Classic Data Structure by Debasis Samanta
DBMS
Database Concepts by Korth & Sudarshan
Database Management Systems by Raghu Ramakrishnan
Compiler Design
Compilers: Principles, Techniques & Tools by Alfred V. Aho, Ravi Sethi, Jeffery D. Ullman
C Language
Data Structure using C & C++ by Langsam, Augenstein, Tenenbaum
Let us C by Yashwant Kanetkar
Digital Logic
Digital Logic & Computer Design by M. Morris Mano
Theory of Computation
Introduction to Automata Theory, Languages & Computation by John E. Hopcroft, Jeffrey D. Ullman
An Introduction to Formal Languages & Automata by Peter Linz
Computer Network
Operating system concepts by Silberschatz, A., Galvin, P.B, Gagne, G
Operating systems by William Stallings
Other Study Material for GATE 2018 Computer Science Engineering
Apart from the list of books provided above, there are other study materials available in online and offline markets. These are:
Previous Years' Solved Papers
Candidates can easily find them on online e-commerce websites such as Amazon, Snapdeal and Flipkart. They contain question paper of previous years' GATE with the solutions. Practice the papers as many times as you can.
There are a lot of online education portals which allow students to take online mock tests packages. These packages are available at different prices based on the number of tests included. A package with 10 online mock tests will cost approximately 400 rupees. Mock tests are the best way of getting familiar with the exam pattern. They also help in time management and identifying problem areas.
These are the most common and helpful source of exam preparation. There are many channels where experts explain the complex concepts in simple language. Such video channels have proven to be of great help for GATE Exam aspirants especially those preparing for the exam without coaching.
We wish you the best and hope you come out with flying colours in your GATE 2018 Exam.
Also Read: