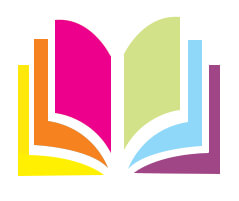 Xavier Institute of Management and Entrepreneurship (XIME, Bangalore)
Xavier Institute of Management and Entrepreneurship has a very humble beginning in the year 1991 with the visionary management team and founders. Since its inception in the May 1991, there has been constant improving forces to keep growing with each year. The small step in the year 1991 became that huge with three exclusive institutes in India. The motive was clear from the inception, to provide quality education and nourish students for a better resource in the future.
The institution will forever have students at the centre of its aspirations and endeavours while manifesting wholehearted commitment to all its stakeholders for quality education. The competence, dedication and contribution to society will be the watchwords of XIME since its inception. XIME foresees its future development with four units on stream by 2020 and working effectively in this direction. The dedicated faculty team and its members are working hard to get better results with it.
Highlights of XIME
Xavier Institute of Management and Entrepreneurship has been rated among A1 Institutes of super league ratings by Business standard, June 2017
XIME has been Ranked 17th among 'Top B-school all over India' by Competition Success Review - GHRDC, 2016
Xavier Institute of Management and Entrepreneurship follows a norm of 100% placement with reputed companies, offering average salary package of 6.7 Lacs per annum represents a quality placement commitment
It conducts International educational visits/ study tours in Europe, China, Singapore, Malaysia and Thailand for PGDM students to learn and explore opportunities
There are frequent training programmes in Entrepreneurship Development
Basic requirememt of education with XIME
Value-based Education
Receptivity to new ideas and currents of thought
Global Orientation
Commitment to Entrepreneurship
Continued Innovation
Eligibilty Criteria
Students, who are applying for the Post Graduate Diploma in Management (PGDM) are required to have a Bachelor's Degree in any discipline from a recognized university with a minimum aggregate of 50% marks for all subjects taken together (45% for SC/ST candidates a regular 5% relaxation)
Students, who are appearing for their final year examination and are awaiting their results may also apply as a provisional admission
They should have maintained an average of 50% marks in the degree course until then. They should be completing all their degree examinations before June 09, 2018. Such candidates are required to produce proof of passing the degree examination with the minimum required marks of 50%, latest by September 10, 2018 or before admission
Students, who have un-cleared backlog papers in graduation, are not eligible to apply; they should apply for the next session after clearing all the exams
Entrance test
The students need to appear and with the entrance test score of 75 percentile and above in any of the following Entrance Tests (75 percentage for GMAT) is required.
Here, only these exntrance exams in the session 2017-18, where results are declared latest by February 25th 2018 will be considered for admission.
Selection Criteria
The selection of any candidate will be based on these criteria as given.
The score for academic performance in X Std., XII Std., Under Graduate Degree/ Post Graduate Degree will be counted as 20%
Students, with score in the Common Admission Test (CAT, XAT, CMAT, ATMA, MAT, GMAT) be considered as 35%
The group discussion/interview will give 35%
Apart from acedhmic credits there would be some percentage for participation in Sports, Extra-Curricular activities, Academic diversity and Gender diversity as 10%
Fees
The Tuition Fee of ₹ 10,00,000/-; which covers Admission, Tuition, Library, Computer Centre, Establishment, Text Books, Programme Materials, Examinations, Diploma, Co- curricular Activities and Alumni Association Membership. Students can pay it in eight installments
First Year - ₹ 5,00,000/- Payable in four instalments of ₹ 1,25,000/- each
Second Year - ₹ 5,00,000/- Payable in four instalments of ₹ 125,000/- each
A one-time caution Deposit of ₹ 25,000/-
Hostel charges will be ₹ 7,750/- per month which includes lodging, boarding, electricity and water charges
Academic Calendar XIME Bangalore 2017 -2018
Term

Class

Start Date

Mid Term Exam

End Term Exam

End Date

I/IV

PGDM First Year

2 July 2018

9-11 Aug 2018

20-22 Sept 2018

22 Sept 2018

PGDM Second Year

2 July 2018

8-11 Aug.2018

19-22 Sept 2018

22 Sept 2018

Term

Class

Start Date

Mid Term Exam

End Term Exam

End Date

II/V

PGDM First Year

24 Sept. 2018

31 Oct-3 Nov 2018

10-13 Dec 2018

13 Dec 2018

PGDM Second Year

24 Sept 2018

30 Oct-3 Nov.2018

10-13 Dec 2018

13 Dec 2018

Placement - 17-22 December 2018

Batch 24 - SUPA PROJECT - 27 December 2018 – 20 January 2019

Term

Class

Start Date

Mid Term Exam

End Term Exam

End Date

III/VI

PGDM First Year

21 Jan 2019

28 Feb -2 Mar 2019

10-12 April 2019

12 April 2019

PGDM Second Year

7 Jan 2019

20-23 Feb 2019

3-6 April 2019

6 April 2019
Scroll left or right to view full table
Important dates

12 - 24 June 2017

Orientation Programme - Batch 23

21-23 August 2017 Full day sessions

Viva on Summer Internship – Batch 22

XIMERA '17

11-12 November 2017

2 December 2017

St. Xavier's Day

8 December 2017

Christmas Celebrations

18 – 22 December 2017

Annual Placements

15 December 2017 – 20 January 2018

SUPA/GDUFS Internship/Audencia Winter Programme

2 April 2018

Foundation Day

4-5 April 2018

Preparatory Workshop for Summer Internship

14-27 April 2018

International Tour

1 May - 30 June 2018

Summer Internship

5 May 2018

Convocation Day

2 July 2018

Second year classes start
Scroll left or right to view full table
Application Process
In order to get admission, candidates need to download PGDM Programme Bulletin 2018 from www.xime.org or use the direct link https://admission.nopaperforms.com/xavier-institute-of-management-entrepreneurship
Make sure to read and understand the Programme Bulletin and its guidelines regarding admissions carefully
The application shall be submitted only through the online mode. XIME provides an interactive user interface for filling the application form; the platform ensures data security and auto-saving too
There is no way that hard copy of application form will be acceptable. No need to send hardcopy of application form or any other documents to XIME
Candidates need to click on the link Apply online for PGDM on the website www.xime.org
The application Fee is ₹ 1250/- for 'early applicants' (on or before 31st December 2017) and ₹ 1500/- for others. The fee given above is excluding GST charges of approximately 18% and payment gateway service charges of approximately 1.5% so ₹ 1498/- and ₹ 1797/-; will be after tax respectively
The last date of submission of filled in application form along with the payment of application fee is 3rd March 2018
Candidates can pay fee online by credit card/ debit card/net banking/mobile wallets
Applicants will receive a system generated acknowledgment for the application submitted and payment of application fee. With this the application process is complete
GD/PI Centers and dates for Admission 2018
GD/PI Centers

Address and Phone number

Tentative dates (subject to changes)

Bangalore(First Round)

XIME
Electronics City, Phase II
Hosur Road, Bangalore - 560 100
080-28528597 / 98

March 1, 2

Bangalore(Second Round)

XIME
Electronics City, Phase II
Hosur Road, Bangalore - 560 100
080-28528597 / 98

March 24,25,26

Chennai

XIME
Plot No: CP 2A, SIPCOT
Industrial Park, Oragadam Near
Royal Enfield Factory,
Kanchipuram District- 602105
044 67130400

March 4, 5

Kochi

XIME
KINFRA Hi-Tech Park
Off. HMT Road,
Kalamassery,
HMT Post, Kochi - 683503
0484 - 2110200

March 1,2

Hyderabad

The Catholic Health
Association of India
157/6, Staff Road,
Gunrock Enclave
Secunderabad - 500 009
040-27848293 / 27848457

March 12,13,14

Delhi

YMCA Tourist Hostel,
(Gate No 1), 1, Jai Singh Road.
Near Janatar Manatar
New Delhi -110 001
01143644047

March 10,11,12,13,14

Kolkata

St. Xavier's College
30, Park Street
Mother Tereasa Soroni
Kolkata - 700 016
033-22876035

March 17,18,19, 20

Pune

Indsearch (Law College Road
Campus) 85/1, Law College
Road, Pune - 411 004
020-25431972

March 21,22
Scroll left or right to view full table
Documents for GD/PI
Printout of the submitted Application Form - 2 copies
Aptitude test (XAT/CAT/CMAT/MAT/ATMA/GMAT) score card (original or a self-attested copy); one photocopy of the same
10th and 12th - Original mark sheets
Bachelor's Degree - Original mark sheets of all semesters (appeared so far, if still undergoing degree), provisional/final degree certificate
Original certificates of any other qualification, if any
Work experience, if any - Experience Certificate and Pay slip showing last drawn salary (original or self-attested copy)
Certificates in original of other achievements/awards, if any
Printout of the GD/PI checklist duly filled in
Printout of this call letter
One photocopy of 10th, 12th, graduation marksheets & certificate; copy of work experience certificate if applicable
Selected students can move ahead further for admission and submission of fees.
Other Details
Xavier Institute of Management & Entrepreneurship
Electronics City, Phase II, Hosur Road,
Bangalore 560 100, India
Tel - Bangalore - + 91-80-2852 8477 / 2852 8597 / 2852 8598
Tele-Fax - +91-80-2852 0809
Website - www.xime.org
E-mail - [email protected]