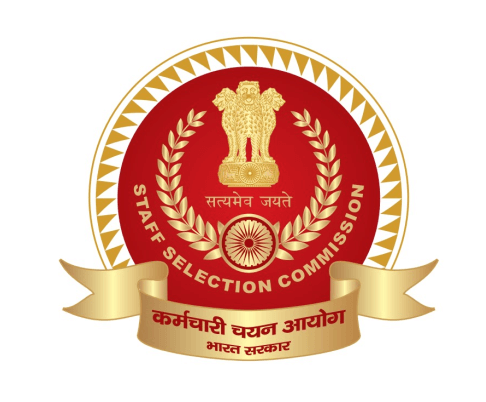 Preparation tips for SSC JHT Exam - Paper-I and Paper-II Strategies
Staff Selection Commission (SSC) conducts the Junior Hindi Translatory (JHT) exam for recruiting eligible candidates as Hindi Translator in various Ministries and their subordinate offices under the Government of India. The exam is surely competitive given the number of applications received every year. For those who are thinking about how to crack the SSC JHT exam, the article here will be of great help. We will guide you through the preparation process for qualifying the exam.
The SSC JHT 2020 notification was scheduled to be released on 17th April 2020. However, the same has been postponed due to the COVID-19 outbreak.
Scroll left or right to view full table
Before moving ahead with the exam preparation, it is advised to check the eligibility criteria. Here are the quick details. For complete information, refer to the official notification.
The candidate's age must not exceed 30 years. However, there is a relaxation in the upper age limit.
Educational qualification includes a Master's degree in Hindi with English as a compulsory subject at Bachelor's degree. AND
Diploma/ Certificate in translation from Hindi to English and vice-versa or two years of experience of translation in State or Central Government.
SSC JHT Qualifying Marks
Candidates are required to secure the following qualifying marks in Paper-I and Paper-II:
| | |
| --- | --- |
| Categories | Qualifying Marks |
| Unreserved | 30% |
| EWS/ OBC | 25% |
| Others | 20% |
Scroll left or right to view full table
Tips to Crack the SSC JHT Exam
Separate tips for SSC JHT preparation for Paper-I and Paper-II are covered in the article ahead. Here are some general preparation tips which are to be applied for preparation for both the papers. Let's have a look at them before:
Syllabus and Exam Pattern - Check out the syllabus and exam pattern in the official notification carefully. Note down the topics of the syllabus and understand the exam duration, type of questions, number of questions, marking scheme. After having this knowledge, you will understand the SSC JHT exam better.
Study Material - Now that you understand the exam pattern and syllabus, get good study material for exam preparation. The study material/ books are easily available in the market as well as online. Some references for good SSC JHT books are as under:
Timetable - Set a timetable for studying all the subject daily. Allocate more time for important topics and topics which you find difficult. Keep break of 10 to 15 minutes between study sessions to refresh your mind. You can take a walk, listen to some good music, or do anything that interests you in this break.
Notes and Formulae: Make short notes of important formulae and learn the shortcuts and tricks for solving some questions (if any). The short notes come handy while doing revision.
Previous Years' Papers and Sample Papers: Solve previous years' papers and sample papers for practice. Solve questions at the back of each topic. Sometimes you might get questions from the previous years' question papers so you will get an edge over there in the scores.
Time Management: Time-management is very essential in all the competitive exams as candidates are required to answer the questions in a limited time. The one who attempt the more number of questions has higher chances of scoring better. You can work on the time-management skill by appearing for the mock tests. Also, don't forget the negative marking criteria in the exam.
How to Prepare for SSC JHT Paper-1 (Computer Based Mode)
The SSC JHT Paper-I is a computer-based paper and comprises of objective type questions. The detailed pattern is here:
| | | | | |
| --- | --- | --- | --- | --- |
| Paper | Type | Subjects | Number of Questions | Total Duration |
| Paper-I | Compter-Based | General Hindi and General English | 200 (100 in each subject) | 2 hours |
Scroll left or right to view full table
There is a negative marking in Paper-1 of 0.25 marks.
Preparation Tips for Paper-I
Follow the tips provided here for the Paper-I:
Know the syllabus clearly.
Get good study material and start preparing for the paper.
Focus on English grammar for the General English section.
Refer to some good books for the General Hindi section.
Practice from previous years' question papers.
How to Prepare for SSC JHT Paper-2 (Descriptive)
The SSC JHT Paper-II is of descriptive type. It comprises of Translation and Essay of 200 marks which are to be answered in 2 hours.
| | | | | |
| --- | --- | --- | --- | --- |
| Paper | Type | Subjects | Total Marks | Total Duration |
| Paper-II | Descriptive | Translation & Essay | 200 marks | 2 hours |
Scroll left or right to view full table
The paper will have the following questions:
One passage for translation from Hindi to English
One passage for translation from English to Hindi.
An essay in English
An essay in Hindi
Preparation Tips for Paper-II (Descriptive Paper)
Marks in Paper-2 will decide whether a candidate will be offered a job in Ministry or its subordinate offices. If you want a job in Ministry, you must score high marks. Here are some tips to be followed:
Practice Daily - Translate a paragraph in English to Hindi and Vice-versa daily.
Write an Essay - Try writing an essay daily. You can take the previous years' topics.
Read the Newspaper - Read the newspaper daily. It will help you in enhancing the sentence formation skills, grammar knowledge, vocabulary, etc. It will also give you an idea about the latest topics.
Tips for writing a perfect essay:
A good essay must include the following headings:
Introduction
History/Background
Main Body - Advantages and Disadvantages, Examples, etc.
Current Updates/ Scenario
Conclusion
Stick to the word limit while writing the essay. Write the essay in an easy and understandable language.
We hope that the above tips and strategies will help you get through the SSC JHT exam. Although the exam notification has been delayed, candidates must start their preparation as early as possible. There is no notification about any changes in the syllabus. So, stick to the last year's syllabi and start your preparation. Also, keep an eye on the official SSC website for updates regarding the 2020 notification. Information related to the exam pattern, eligibility, vacancies, exam centres, application dates, exam dates, and more will be notified through the official information brochure.