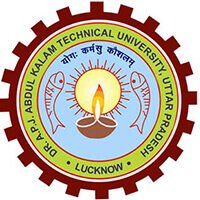 UPSEE Exam 2018: Check Out Previous Year's Question Paper for Paper 1
Uttar Pradesh State Entrance Examination (UPSEE) is conducted by Dr. A.P.J. Abdul Kalam Technical University (AKTU) on yearly basis for admission into degree courses (Engineering, Architecture, Pharmacy etc.) and post-graduation courses offered by the government, government-aided and private institutions affiliated to AKTU. UPSEE 2018 is scheduled to be conducted on 29th April, 05th and 06th May 2018. The online application process is going on. The last date to submit the online application form is 15th March 2018.
Now that the application process has begun and the final exam dates are released, candidates must focus seriously on the preparations. So, here are we to help you in doing so. One of the most important tools for preparation is solving previous years' question papers. This helps in getting an insight into the exam pattern which in turn will help in better time management during the main exam. Before you move ahead, let's have a look at some more benefits of solving UPSEE previous years question papers:
Benefits of Solving UPSEE Previous Years Question Papers
Candidates get familiar with the exam pattern.
They get to know about the type of questions and their difficulty level.
Solving previous year's question paper helps in accessing preparation level.
It also helps in tracking the performance of the candidate by identifying the problem areas.
Candidates can modify their preparation strategy according to their strong and weak areas.
It improves their problem-solving skills.
It boosts the confidence as candidates get familiar with the exam pattern.
Candidates can work on their skills to manage time for each question.
These reasons are quite enough to start your practice. So, given below are the sets of previous year's question paper for Paper 1 which is held for admission into B.Tech./B.Pharm./B.Tech. (Biotechnology)/B.Tech. (Agriculture Engineering)/B.Des./MCA (Integrated).
UPSEE Previous Year Question Paper – Paper 1 (Physics, Chemistry and Mathematics)
Scroll left or right to view full table
UPSEE 2018 Paper 1 – Exam Pattern
Paper 1 comprises of three sections:
Physics
Chemistry
Mathematics
There are a total of 150 questions. Each section consists of 50 Multiple Choice Questions (MCQs) questions with four options, one being correct. Candidates are required to select the right option. The question paper will be available in two languages – Hindi and English.
Marking Scheme
4 marks will be awarded for every correct answer. No marks will be given for unattempted questions. There is no provision of negative marking for wrong answers.
Important Things to Note
Use of calculators, mobile phones, log table and any other electronic gadget is strictly prohibited inside the examination hall.
In case of any discrepancies between Hindi and English version of the question paper, English version will be considered authentic.
Do practice previous year's question papers for scoring good marks in UPSEE 2018.
---