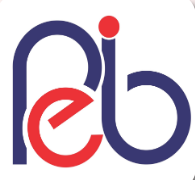 MP PAT Syllabus 2021 - MP Vyapam Pre-Agriculture Test Syllabus
MP Vyapam, also known as, Madhya Pradesh Professional Examination Board, conducts the MP Pre Agriculture Entrance Test (MP PAT) every year. The exam is conducted for admission into agriculture and allied science courses. The exam is conducted through offline mode where 200 Multiple Choice Questions (MCQs) are asked from Chemistry, Physics, Mathematics, and Agriculture. The duration of the exam will be 3 hours. Candidates must have a good knowledge of exam pattern and syllabus well before the exam. So, let's check out the MP PAT 2021 syllabus and exam pattern here.
MP PAT 2021 Exam Pattern
The examination is conducted through offline mode where 200 objective type questions are asked from different subjects. The examination will be of 3 hours duration and the question paper will be in both Hindi and English languages. Each question will be of 1 mark and there will no negative marking in the exam. The distribution of questions is as under:
Courses

Subjects

Number of Questions

B.Tech. (Agriculture Engineering)

Physics

50

Chemistry

50

Mathematics

100

B.Sc. (Agriculture)/ B.Sc. (Forestry)/ B.Sc. (Horticulture)

Agriculture-1

100

Agriculture-2+3

100
Scroll left or right to view full table
---
MP PAT 2021 Syllabus
The syllabus for the MP PAt exam is based on the topics of class 11th and 12th syllabus. Here is the detailed syllabus:
Physics
Principle of Archimedes, Floating bodies density and relative density, determination of R.D. by Hydrometers, Atmospheric pressure, Pumps, Friction, Machine, Gravitation and Gravity, Unit of Heat, Transmission of Heat-Conduction, Light, Optical instruments, Magnetism, Magnetic field, Electric charge, electrical capacity, Ohm's law, Elementary Idea of the Heating Effect of Current, Joule's Law Determination of 'J' by Joules Calorimeter, Electric Power, and Energy.
Chemistry
Atomic Structure, Chemical bonds, Ionic Theory, Colloids, Chemical Fertilizers, Introduction of important minerals present in soil and their chemical composition, chemical fertilizers, Volumetric analysis, introduction to organic chemistry, classification and nomenclature of organic compounds, isomerism, fermentation, saturated and unsaturated hydrocarbons, Ethylene, Methane, Ethyl Alcohol, oil and fats, Elementary Biochemistry, Vitamins and Enzymes.
Mathematics
Arithmetic Progression, Logarithms, and Common Logarithms, Geometric Progression, Trigonometrical functions of angles of any size and sign, Statistics.
Agriculture
Importance and scope of Agriculture in our National Economy and Development, Distribution of crop zones depending upon the rainfall in M.P., Importance of soil, soil structure, tillage, manures and fertilizers, weeds and weed control, irrigation and drainage, cropping schemes, crop production, meaning and scope of Horticulture, cultivation of fruit plants, cultivation of vegetables, animal husbandry, fruit and vegetables preservation, milk and milk testing, milk products and dairy machines, poultry farming, diseases of cattle.
Please visit the official website for the syllabus PDF. Check out all the syllabus and make sure you prepare for the exam strictly as per the syllabus.