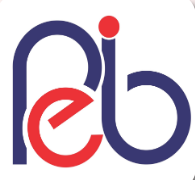 MP PAT Recommended Books and MP Vyapam Exam Preparation Tips
MP PAT exam is conducted for admission to B.Tech. (Agriculture Engineering), B.Sc. Agriculture/ Horticulture, B.Sc. (Forestry) courses. After qualifying for the exam, admission can be taken in both government and private colleges in Madhya Pradesh. Candidates must have a good knowledge of exam pattern and syllabus for the exam. And, after that, they must get some good study material to start their preparation. Good study material plays an important role in qualifying for the exam. We are providing a list of some of the recommended books for the MP PAT 2021 exam. First, let's check out what you need to look for in a good book:
The language of the writer. Make sure you understand the language of the writer.
Style of explaining
Recommendation by previous years' toppers
---
MP PAT 2021 Recommended Books
Here is the list of books for the MP PAT 2020 preparation:
| | |
| --- | --- |
| Books | Purchase Link |
| Madhya Pradesh PAT Pre-Agriculture Test by Arihant Experts | |
| Madhya Pradesh PAT Entrance Exam 2019 | |
| Madhya Pradesh PAT Pravesh Pariksha | |
| Madhya Pradesh Solved Papers PAT Pravesh Pariksha by Arihant Experts | |
| MP-PAT (PCM) Solved Paper by S.K. Rajnikanth | |
Scroll left or right to view full table
MP PAT 2021 Preparation Tips
Now that you have books for the MP PAT exam, here are some tips for preparing for the exam:
Check out the complete syllabus and buy a book. Do stick to the topics in the syllabus and don't waste your time on irrelevant topics.
Create a time-table as per your schedule. Make time for a break between study time. Also, set goals to complete in a day, week, month, and so on.
Make time for studying every subject every day.
Prepare notes while studying. These will be useful while doing last-minute revisions.
Solve sample papers to understand the exam pattern. Solving the previous years' question papers will also help you in knowing the important topics of the syllabus. And, some times you might get a repeated question asked differently.
Take mock tests to work on your accuracy and speed. Analyze your mock tests and see where you are lacking. Work on time management skills.
Revise after completing every topic. Revisions are the most important part and will help in understanding the topics better. Revision improves the understanding of the next topics you are going to study.
We hope that with the list of MP PAT 2021 recommended books and preparation tips, you will qualify for the exam and grab a seat. Do follow the study routine strictly and avoid wasting your time. Also, believe in your exam preparation and stay calm during the exam.