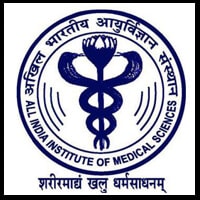 Last Minute Preparation Tips for AIIMS B.Sc. (Hons.) Nursing Exam 2018
The All India Institute of Medical Sciences (AIIMS) conducts the B.Sc. (Hons.) nursing entrance exam every year. The exam is common for all the 7 AIIMS – New Delhi, Bhopal, Bhubaneshwar, Jodhpur, Patna, Raipur, and Rishikesh. The entrance exam is of 2 hours duration in which 100 objective type questions are asked from the areas viz. Physics, Chemistry, Biology, and General Knowledge. The questions are generally formed from the syllabus of class XI and XII. So, aspirants need to have a good knowledge of these subjects.
The entrance examination for the year 2018 is scheduled to be held on 24th June (Sunday). All the aspirants must have finished their exam preparation by now. So, here are some tips on how you can reap the best benefits from your preparation with these last-minute practices.
Revision: You are doing this already. So what's different in this? Watch your revision approach; you cannot revise every topic from the beginning now. Just go for the important topics. Read the important points and make short notes. These notes will be useful two-three days before the exam. Do not start any new topic.
Be confident: Even if you haven't read any topic thoroughly or have completely left some topics, don't panic. And, don't even start reading them. Stay confident about the topics you have prepared for. Make your strong areas stronger. Thinking about the topics you haven't prepared for will only build up negative thoughts, and you will panic.
Time Management: Work on the time management skills through mock tests or solving previous years' papers. When all the aspirants are well-prepared, it is the time management skill that put one above in the merit list.
Speed and Accuracy: To develop time management skills, you need to work on speed and accuracy. Accuracy will come from your knowledge about the topics and speed will build up by practising. So, practice sample papers, previous years' papers, mock tests, etc.
Stay calm: Don't get too excited or too nervous about the exam. Stay calm and read the questions carefully on the exam day. It will help you in completing the paper with the right approach.
The AIIMS B.Sc. nursing exam is not of very high difficulty level. If you have prepared well and all the concepts are clear, you will surely make it to the prestigious All India Institutes of Medical Sciences.
[subscribe]
---