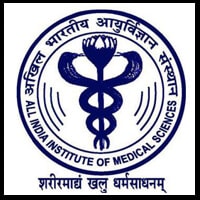 AIIMS Nursing Syllabus For B.Sc. And M.Sc. Entrance Exam
Are you looking forward to pursuing graduation or post-graduation in Nursing from the renowned All India Institute of Medical Sciences? If yes, you can appear in the entrance exam for admission in B.Sc. and M.Sc. courses. The exam is conducted every year in the month of June/July. Here are the details of exam pattern and AIIMS nursing syllabus for:
AIIMS Nursing B.Sc. (Hons)
AIIMS Nursing B.Sc. (Post Basic)
AIIMS Nursing M.Sc.
AIIMS Exam Pattern for B.Sc. (Hons.) Entrance Exam
| | |
| --- | --- |
| Subjects | Max Marks |
| Chemistry | 30 |
| Physics | 30 |
| Biology | 30 |
| General Knowledge | 10 |
| Total Marks | 100 |
Scroll left or right to view full table
The exam is of 2 hours duration.
---
AIIMS Nursing Syllabus for B.Sc. (Hons.) Entrance Exam
Chemistry
Biomolecules.
Solid State.
D & F -Block Elements.
P -Block Elements. Electrochemistry.
Surface Chemistry.
General Principles & Processes of Isolation of Elements.
Solutions.
Chemical Kinetics.
Polymers.
Coordination Compounds.
Alcohols, Phenol & Esther.
Keystones and Carboxylic Acids.
Organic Compounds containing Nitrogen.
Chemistry in Everyday Life.
Physics
Current Electricity
Electromagnetic Induction
Electronic Devices
Alternating Current
Atoms and Nuclei
Communication Systems
Electromagnetic Waves
Optics
Dual Nature of Matter
Electrostatics
Magnetic Effect of Current & Magnetism
Biology
The Difference between Prokaryotic & Eukaryota.
Cell Theory.
Structural Organization of Cell.
Mendel's Law of Inheritance.
Classification Binomial and Nominal Nomenclature.
Five Kingdom Classifications.
The Role of Plants in Human Welfare.
Mineral Nutrition Essential Elements and their Function.
General Knowledge
History
Geography
Culture
General policy & scientific research
AIIMS Nursing Exam Pattern for B.Sc. (Post-Basic) Entrance Exam
The selection for the course is done on the basis of Written Test and Interview.
The written examination will comprise of 70 objective type (multiple choice) questions. The total duration of the entrance examination will be 90 minutes.
Candidates who qualify the written test will be called for the interview round. The Personal Assessment/Interview round will be of 30 marks.
Admission to the course will be done on the basis of aggregate marks secured in the written test and interview round.
AIIMS Nursing Syllabus for B.Sc. (Post-Basic) Entrance Exam
Fundamentals of Nursing
Medical-Surgical Nursing including Anatomy, Physiology & Pharmacology
Obstetrics Nursing and Midwifery
Paediatric Nursing
Community Health Nursing
Psychiatric Nursing
Professional Trends in Nursing
AIIMS Nursing Exam Pattern for M.Sc. Entrance Exam
The AIIMS nursing syllabus for M.Sc. is based on the graduation topics. 90 objective type questions are asked which have to be answered in 90 minutes. The total marks of the exam are 90.
AIIMS Nursing Syllabus for M.Sc. Entrance Exam
The topics from where questions are asked:
Nutrition
Psychology
Physiology
Sociology
Biochemistry
Microbiology
Anatomy
Midwifery and Obstetrical Nursing
Community and Health Nursing I and II
Pathology and Genetics
Child Health Nursing
Medical-Surgical Nursing I and II
Nursing Research and Statics
Management of Nursing Services and Education
Apart from these, prepare all the topics you have studied at graduation level.