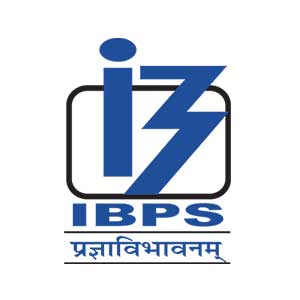 The Probationary Officer's enjoy a good career option. They get a handsome salary, numerous financial facilities and also high social status. If you are also one such student who always finds himself/herself attracted towards the position of the Probationary Officer, then you have an opportunity to appear in the IBPS PO Exam 2017.
The Institute of Banking Personnel Selection has released an official notification of the IBPS PO Exam 2017. The Prelims exam of the IBPS PO Exam 2017 is scheduled to be held from September 18th to 22nd, 2017. The Mains exam for the same is scheduled to be held on November 26th, 2017.
To qualify this exam the first step towards it is to know about its latest examination pattern.
---
Prelims examination pattern of IBPS PO Exam 2017
The Preliminary exam of the IBPS PO Exam 2017 will comprise of three sections, namely, Quantitative Aptitude, Reasoning ability, and English language.
There will be total 100 questions of 100 marks. A candidate will be allotted duration of 1 hour to complete the paper.
There will be a scheme of negative marking in this exam. For every incorrect answer, 0.25 marks will be deducted and no marks will be deducted for those questions which are not attempted by the candidates.
It should be noted that to qualify the Preliminary exam of the IBPS PO Exam 2017, it is important for the candidates to score the minimum cutoff marks in each section.
Marking distribution in the Prelims of IBPS PO Exam 2017
| | | |
| --- | --- | --- |
| Name of the section | Number of questions | Marks |
| English language | 30 | 30 |
| Reasoning | 35 | 35 |
| Quantitative aptitude | 35 | 35 |
| Total | 100 | 100 |
Scroll left or right to view full table
English language section
In the English language section there will be 30 questions which should be solved in 15 minutes.
This section is divided into four parts namely, Reading Comprehension, Vocabulary,Verbal ability, and Grammar.
Candidate should try to solve every question accurately and speedily.
Reasoning section
In this section, a candidate is required to solve around 35 questions in 20 minutes.
Accuracy matters the most in this section. A candidate should answer only those questions about which he/she is confident. Otherwise, they might lose their marks due to the negative marking.
If a candidate finds any question confusing or difficult, he or she should simply move on to the next question. Since, time is a limited resource in the IBPS PO Preliminary Exam, it should be utilized wisely.
Quantitative aptitude section
In this section,the candidates are required to solve 35 questions in 30 minutes. Often students get stuck in the quantitative section to perform long calculations.
One should use shortcut methods to perform calculations speedily. Besides, student should also get selective with the number of questions to be attempted.
So good luck for the IBPS PO Exam 2017.
Also Read :