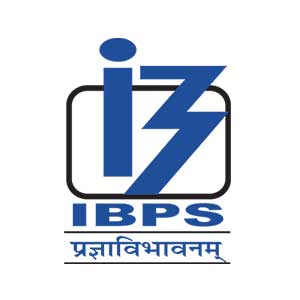 IBPS PO Exam Eligibility Criteria
IBPS PO Exam is conducted in three phases which include: IBPS PO Preliminary, IBPS PO Main Examination, and IBPS PO Interview. The eligibility is the most important thing for any competitive exam including IBPS PO Exam. The notification for IBPS PO Exam position is announced a couple of months before the date of examination. A candidate must meet all the requirements which are essential to be eligible for the IBPS PO Exam. Below we have provided the complete information about the IBPS PO Exam Eligibility criteria. Refer to it and know whether you are eligible for the IBPS PO Exam or not.
---
Information about IBPS PO Exam Eligibility Criteria
1.) Nationality of the Candidate
A candidate appearing for IBPS PO Exam should meet the Nationality condition which is as follows: A candidate must be either:
An Indian citizen or
A subject of Nepal or
A subject of Bhutan or
A Tibetan Refugee
A person of Indian origin who is a migrant of Sri Lanka, Pakistan, Burma, East African countries Uganda, Kenya, Zambia, the United Republic of Tanzania, Ethiopia and Vietnam with the intention of settling permanently in India.
If a candidate belongs to any other country or is migrant will need to get the certificate of eligibility issued by Indian Government.
2.) Educational Qualification of the Candidate
Educational qualification is another important factor in eligibility criteria for a candidate to meet in order to appear for IBPS PO Exam.
A candidate must have a degree in any discipline from an Indian Government recognized University or any other equivalent qualification recognized by the Central Government.
A candidate should have a valid degree certificate/ mark sheet which he/she is graduate on the day he/she registers. The certificate/ mark sheet should represent the marks obtained in Graduation.
The percentage of a candidate is calculated by dividing the total marks obtained in all subjects in all semesters/ years by total maximum marks in all subjects irrespective of a stream or additional subject multiplied by 100.
3.) Age of the Candidate
The age of the candidate must be at least 20 years and maximum 30 years when applying for the IBPS PO Examination. However, following relaxation of upper age limit is allowed subject to:
If a candidate belongs to Scheduled Cast/Scheduled Tribe, 5 years age relaxation is given.
If a candidate belongs to Other Backward Classes (Non-Creamy Layer), 3 years of age relaxation is given.
If a candidate is having Benchmark Disabilities defined under The Rights of Persons with Disabilities Act, 2016, 10 years age relaxation is given.
If a candidate is an Ex-Servicemen, Commissioned Officer including Short Service Commissioned Officers (SSCOs), Emergency Commissioned Officers (ECOs) who have served for at least 5 years and has been released on their assignments' completion, they are given 5 years of age relaxation.
So, this is the IBPS PO Eligibility criteria which a candidate must meet in order to be eligible for taking IBPS PO Exam. Not able to meet any of the eligibility criteria may lead to rejection of the candidate.