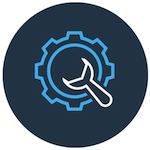 5 Secrets to Find Best Engineering Colleges for Indian Students
We got a query the other day, from one of our users (Srikant Sharma), which read, "Where can I find the best engineering college for me?" Speaking honestly, we were clueless about what kind of engineering college he had sought. We had no information about his preferred engineering courses, his rank or anything that could give us some hint. Then the team sat down and devised some outlines to construct a well-researched article wherein all the important points to find the best engineering colleges in India would be provided.
Checklist to Keep in Mind While Selecting Right Engineering Colleges –
Choose a Branch or Specialisation -
Have you chosen which engineering branch that you wish to pursue? Without having one, proceeding further for the best college is not a wise idea. Whether it is Information Technology, Mechanical Engineering, Electrical Engineering or Computer Science – be clear with your specialisation as long as you want to do Bachelor of Engineering (B.E.) or Bachelor of Technology (B.Tech). Those who randomly choose any branch just for the sake of doing engineering would undoubtedly fail in due course of time.
We can't be more agreed when Elsaba Jacob, Assistant Professor of the Department of Computer Science at TIST, Cochin, Kerala said, "Choosing the course should be purely based on the student's interest in that subject and his/her abilities. If the student had to choose between two engineering colleges for the same engineering branch, the better-established college should be the choice. Qualification of faculty, as well as their experience, matters a lot, so the recognition of the institute contributes to this".
Your Criteria or Preferences -
What kind of college do you want to get admission in? Narrow down your search and come up with a list of things to help you pick the ideal technical colleges. Some of the elements that you should note down are courses offered, reputation, accreditation, campus facilities (computer access, libraries, lab, etc.), cost, class size, faculties, private or government and placement.
Facilities and Amenities: If recent reports are to be believed, India boasts more than 3,500 engineering colleges currently operational in various parts. Since all the colleges claim to offer the best service, it is better to go with the big ones (reputable ones) and do a little research about the exact facilities and amenities. Some of the necessary facilities like computer labs, medical facility, loan and scholarship, library, accommodation.
State-of-the-art Infrastructure: Does the college have smart classrooms? Whether the campus premises look attractive and eye-pleasing? Consider these factors too because the duration of your course is 4 years.
Faculty: Another basic need that every student should look for is the best faculty. The teachers should be well-trained in the particular subjects; hence, experienced and qualified trainers are indispensable. We would urge you to check the qualification of the teachers because most colleges recruit postgraduate candidates for their faculty team. An engineering faculty must hold a PhD with the best teaching knowledge.
Accreditation: Quality education, campus placements or job options and financial aid opportunities or scholarships are some of the benefits of accreditation. The National Board of Accreditation (NBA) and the National Assessment and Accreditation Council (NAAC) are the accreditation bodies that assess and evaluate technical institution, programmes and higher education in the country.
Campus Placement or Job Opportunities: Colleges like the National Institutes of Technology and the Indian Institutes of Technology invite big brands and companies for campus selection. Don't enrol in any random college without a background check. Particularly in engineering colleges, there have been numerous cases of duping students on the pretext of offering campus selection.
Choice of Location -
Compromise! We would suggest you not to be stringent about choosing a particular location. Give it a second thought if you get admission offers from some of the leading institutes. For example, if you get a call from the Indian Institute of Technology, Madras, which was declared the number one engineering institute in India by NIRF, pondering over whether to stay close to home or to take admission in this elite college is complete a waste of time.
Top Engineering Colleges in Uttar Pradesh - Click Here

Rank-Wise College Predictor -
Rank does play a major role in getting you call from the elite colleges or institutions. The candidates who fetch good ranks are given priorities than the ones who don't have. Once the result is out and you know your rank, it is time to prioritise things like the stream, college, etc. Remember, your rank has a lot to do with your priorities. Narrowing down your criteria will be of no use unless you have a great rank.
Other Parameters -
Now that you know you need to check the background of the college, its faculties, infrastructure and location, it is time to shed some light on other parameters (in case, you have missed). Firstly, there is nothing wrong with opting for brands. Old, well-established colleges or institutions try hard to maintain their reputation. Take advantage of it! Secondly, you must have a stream that aligns with your goals. For candidates whose families deal with the real estate business, they should think of getting a civil engineering degree. Likewise, there are different streams for those students who wish to get into government jobs like civil services, etc. Thirdly, curriculum flexibility! Fourthly, a fully-equipped residential campus!
Mistakes Most Parents Make While Choosing Engineering Colleges -
Indian parents, in particular, are the most worrisome people when it comes to shaping the career of their children. They leave no stone unturned to put their children in the most premier institutes. In the process, they make a lot of mistakes - Knowingly or Un-knowingly. A recent survey by a leading media house in the country stated that more than 60% of employees showed dissatisfaction with their jobs, while more than 80% wish to switch their career. This indicates that something is really wrong with our system.
Here are some common mistakes that parents make while picking up the right college.
Short-sighted decisions
They see their kids as an extension of themselves
Influenced by market trends
Burden with unrealistic expectations
Comparison with others
25 Best Engineering Colleges in India as Per NIRF 2018 Ranking -
The National Institutional Ranking Framework (NIRF) has ranked the following engineering colleges on five key parameters:
Teaching Learning & Resources (TLR)
Perception
Graduation Outcome (GO)
Research and Professional Practice (RPC)
Outreach & Inclusivity (OI)
IIT Madras has managed to stay on the top for the third time (in three consecutive years) in the NIRF ranking. The Institute was followed by IIT Bombay (second rank) and IIT Delhi (third rank).
The engineering colleges that are ranked as per NIRF Ranking 2018 are -
Indian Institute of Technology, Madras
Indian Institute of Technology, Bombay
Indian Institute of Technology, Delhi
Indian Institute of Technology, Kharagpur
Indian Institute of Technology, Kanpur
Indian Institute of Technology, Roorkee
Indian Institute of Technology, Guwahati
Anna University, Chennai
Indian Institute of Technology, Hyderabad
Institute of Chemical Technology, Mumbai
National Institute of Technology, Tiruchirappalli
Jadavpur University, Kolkata
Indian Institute of Technology (Indian School of Mines), Dhanbad
Indian Institute of Technology, Indore
National Institute of Technology, Rourkela
Vellore Institute of Technology, Vellore
Birla Institute of Technology & Science, Pilani
Indian Institute of Technology, Bhubaneswar
Indian Institute of Technology (Banaras Hindu University), Varanasi
Thapar Institute of Engineering and Technology, Patiala
National Institute of Technology, Surathkal
Indian Institute of Technology, Ropar
Indian Institute of Space Science and Technology, Thiruvananthapuram
Indian Institute of Technology, Patna
National Institute of Technology, Warangal
Introduction of National Testing Agency (NTA) -
Every IIT aspirant must know that NTA will take care of the JEE Main exam from the academic year 2019 onwards. The Testing Agency will conduct the entrance test twice in a year – January and April. Check out the below URL to know more about NTA and how it is useful for engineering students.
Learn More about National Testing Agency (NTA) - Click Here

If JEE Main appears to be very tough for you, why not try out other national and state level engineering entrance exams. Some of the important exams are GATE, BITSAT, VITEEE, IPU CET, KCET, MHT CET, etc. Click here to know 'Top 30 National and State-Level Engineering Entrance Examinations in India'.
Job Prospects -
India produces more than 15 lakh engineers per year. Now you must be thinking "do they all get hired"? Quite obvious though! Well, these high paying engineering jobs will make your mouth wide open.
8 Most Highest Paying Engineering Jobs - Click Here

What strikes your mind when it comes to engineering colleges? IITs or NITs, right? Obviously! Every parent wishes their children to get an engineering degree from the prestigious colleges like the Indian Institutes of Technologies, etc. But the process is not a cakewalk.
---