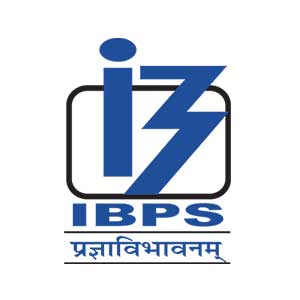 Preparing for IBPS PO Exam in one month may seem a next to impossible task, however, we should understand that we live in a world where everything is impossible. So, get this thing out of your mind first and make Positivity your best friend, if you really want to prepare for IBPS PO Exam in one Month. This is important because all the battles first need to be won in the mind than on the field. If you believe in yourself and keep a positive and poised mind during this one-month preparation, you have all the chances to crack IBPS PO Exam. So, let's get straight to business and help you strategize your planning for the IBPS PO Exam Preparation.
Guide to Prepare for IBPS PO Exam in One Month:
1.) Gather Everything you Need for IBPS PO Exam Preparation
Know about your exam syllabus and pattern thoroughly. Ask for good study material from the teachers, seniors, and friends. Make a time table and start preparing for each subject by firstly focusing on important and easy topics. As because of time constraint, you may not be able to cover all the topics. So, selective studying is what you will need to do. Learn, understand and revise only important topics.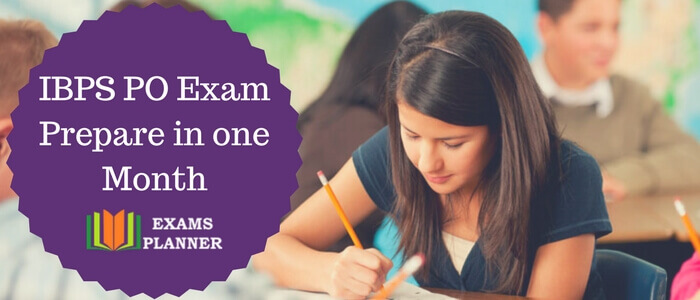 2.) Know your Strengths and Weaknesses
Only you know what you are best at and what you lack in. Strategize your preparation accordingly. If you have good reasoning ability and good command over English Language section, but you are lacking in Quantitative Aptitude section, include more time for this subject on your time table. This is important because a candidate needs to pass every section individually and in aggregate as well.
3.) Practice Previous Years Question Papers
Practicing previous years' question papers and taking mock tests not only help you evaluate your preparation and boost up your speed to answer questions, but it also helps in building confidence which is essential for an exam of this level. So, try to practice as many question papers as you can.
4.) Be Smart
Consider this fact - your preparation of IBPS PO Exam in one month is not sufficient if you think you will be able to attempt complete question paper. And moreover, as negative marking is applicable in this exam, so guessing is out of the question. This is where you need to be smarter. As you will not be attempting complete paper, this means you have more time to attempt the questions that you know very well. Make sure to attempt them correctly, so that you don't lose marks for the questions which you know correctly.
5.) Time Management
Although this is last on the list, but it plays the most crucial role in every exam preparation. Even if you have a complete year before the exam, but if you are not punctual and regular with your time table, you cannot expect yourself to be clearing IBPS PO Exam. You need to be consistent with your preparation, especially when you need to prepare for IBPS PO Exam in one month. Keep everything – your phone, games, gym, and your gf/bf (yes you read right) aside for this month and make the time count for your preparation if you really want to clear IBPS PO Exam.
Remember! You need to compete against the candidates who would have been preparing for the exam for a year. You need to show the same effort and that too in one month. If they studied 6 hours daily, you study for 12 hours a day. If you will have faith in yourself and positivity in your approach, you can expect yourself to be as much eligible as other candidates for IBPS PO Job.
Also Read :