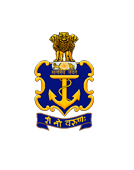 For candidates interested in joining the Indian Navy, there are different prospects. The Indian Navy offers various entry schemes and entrance examinations for recruitment. Candidates can join the Navy as Permanent or Short Service Commissioned Officer, Sailors, or Civilians. The article here will discuss the details of all the Indian Navy Recruitment exams, eligibility requirements for each, selection procedure, and other related information.
Aspirants can join the Indian Navy at the following levels:
Officers through INET exam
Sailors
Civilians
For joining the Indian Navy as an Officer
To join the Indian Navy as Officer (Permanent/ Short Service Commission) candidates have various options. These are:
INET Exam
UPSC CDS
UPSC NDA & NA exam
Direct entry for undergraduate and graduate candidates
University Scheme
Here we will be discussing only the first option i.e. INET exam.
Recruitment notifications are released from time-to-time for Sailor and Civilian posts. Candidates must keep a check.
The recruitment process for each category is discussed below.
Indian Navy Recruitment Latest Updates: Online application process for different exams have closed recently. The INET exam 2019, Sailor MR exam, and Sailor AA & SSR exam are scheduled to be conducted in August/ September 2019. The Sailor AA & SSR exam will be held on 19th September and the exam dates for others are yet to be announced.