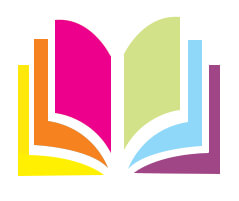 University Visvesvaraya College of Engineering (UVCE)
University Visvesvaraya College of Engineering (UVCE)
About the College

Basic Information

Name

University Visvesvaraya College of Engineering

Location

Sampangirama Nagar, Bangalore.

Score Accepted

KCET.

Ranking

71.

Approval

AICTE.

Address & Contact

Address:K R Circle, Dr Ambedkar Veedhi, Sampangirama Nagar, Bangalore, Karnataka, India- 560001

Email:[email protected]

Website:www.uvcebangalore.ac.in

Placement

All candidates get placed.

Companies coming for placement

Some of the prominent companies coming for placement are- Myntra, Mind Tree, Manhattan Associates, Customised technology, Inteva, Alcatel, Metric Stream, Godrej, Royal Enfield, Vedanta, Airwatch, Tata Technology etc.

Average Salary offered

3 lacs per annum.
Scroll left or right to view full table
B.Tech/B.E Courses available at University Visvesvaraya College of Engineering
| | | |
| --- | --- | --- |
| Courses Available | Fee (in ₹) | Duration |
| B.Tech/B.E in Mechanical Engineering. | 67,000. | 3 Years. |
| B.Tech/B.E in Civil Engineering. | 67,000. | 3 Years. |
| B.Tech/B.E in Electrical and Electronics Engineering. | 67,000. | 3 Years. |
| B.Tech/B.E in Electronics and Communication Engineering. | 67,000. | 3 Years. |
| B.Tech/B.E in Computer Science and Engineering. | 67,000. | 3 Years. |
| B.Tech/B.E in Information Science and Engineering Architecture. | 67,000. | 3 Years. |
Scroll left or right to view full table
M.Tech/M.E Courses available at University Visvesvaraya College of Engineering
| | | |
| --- | --- | --- |
| Courses Available | Fee (in ₹) | Duration |
| M.Tech/M.E in Mechanical Engineering. | Get it during time of admission. | 2 Years. |
| M.Tech/M.E in Civil Engineering. | Get it during time of admission. | 2 Years. |
| M.Tech/M.E in Electrical and Electronics Engineering. | Get it during time of admission. | 2 Years. |
| M.Tech/M.E in Computer Science and Engineering. | Get it during time of admission. | 2 Years. |
Scroll left or right to view full table