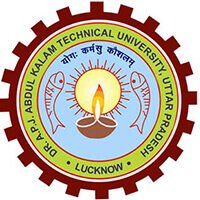 UPSEE Exam 2019 Result, Merit List And Other Details
Students aspiring to take admission to degree level engineering institutions and other professional colleges in Uttar Pradesh need to clear the UPSEE exam conducted by Dr A.P.J. Abdul Kalam Technical University Uttar Pradesh, Lucknow. Uttar Pradesh State Entrance Examination or UPSEE is a state level entrance exam to get admission at government aided as well as private unaided institutes that are affiliated with UPTU and some other state universities of Uttar Pradesh. After clearing the entrance exam, aspirants can take a wide range of courses such as BTech (engineering), BTech (agricultural engineering), BArch, B.Pharma and hotel management with fashion & apparel design (For the 1st year as well as a lateral entry in the 2nd year).
UPSEE 2019 Result:
After the UPSEE examination, the most awaited thing is the result. UPSEE 2019 result will decide the future of aspirants who want to take admission in any of the further degree level courses. The result of UPSEE Exam 2019 will be declared in May 2019 on the official website of UPSEE.
UPSEE 2019 Merit List:
There will be a separate merit list of candidates for various courses based on the performance of aspirants in the exam. You can check the merit position, score-cards with total marks and marks obtained in each subject on the official website, once the results are out.
UPSEE 2019 Counselling:
Candidates need to go for counselling on the basis of their rank and marks scored for further admission process. The merit list will decide the minimum criteria to get selected and how one can choose a further available course of study. If there are equal scores by two or more candidates, there would be different criteria for merit. Firstly, on the basis of the number of incorrect answers given. A candidate giving the lesser number of incorrect answers will be placed in the higher merit position. Secondly, any of these respective criteria - whichever is applicable:
For BTech Merit list – On the basis of the marks obtained in Mathematics, Physics, Chemistry sections of Paper 1 respectively and then by age
For BPharm Merit list - On the basis of the marks obtained in Biology, Chemistry, Physics sections of Paper 2 respectively and then by age
For BArch Merit list - On the basis of the marks obtained in Drawing Aptitude, Mathematics & Aesthetics sensitivity section of Paper 4 respectively and then by age
For BTech(Agriculture Engineering) - On the basis of the marks obtained in AG-I, AG-II, AG-III section of Paper 3 respectively and then by age
For BTech(Bio-Tech) Merit list - On the basis of the marks obtained in Mathematics/Biology, Physics, Chemistry sections of Paper 1 respectively and then by age
For BHMCT/BFAD/BFA/MBA/MCA/Lateral entry - On the basis of the age only
Related Articles:
---