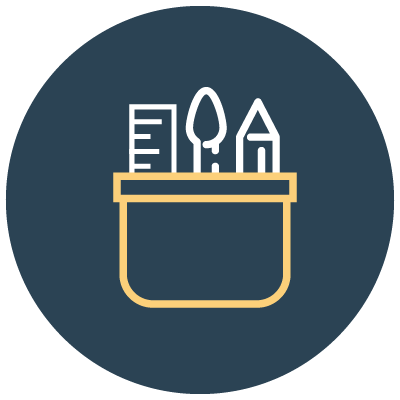 State-Wise List for Admissions in Industrial Training Institutes (ITIs)
Industrial Training Institutes (ITIs) operates under the Directorate General of Training at the Ministry of Skill Development and Entrepreneurship, Union Government of India for providing vocational education in various engineering and non-engineering fields. The main aim of these institutes is to impart technical knowledge and provide job opportunities to young boys and girls after competing class 10th level of studies. The minimum qualification requirement for the course is class 8th. Thus, providing manpower resources for the ever-expanding industrial sector. Currently, these institutes are at the leading position of Make in India and Skill India initiatives launched by the government.
Curriculum of the course
The course curriculum includes mandatory practical training for a year or two. After completion of the training, National Council of Vocational Training (NCVT) Certificate is issued to the students. This certificate is required for job application in reputed companies. The duration of ITI courses varies from 1 year to 3 years depending on the trade opted by the students. Some of the popular trades in ITI are Electrician, plumber, fitter, mechanic, photography, computer networking, etc. Candidates can also set up their own small-scale units for work related to their trade.
There are a total of 12,000 it is in all states and Union Territories. Out of these 2,400 institutes are operated by the Central and State government while the remaining 9,600 are private institutes. Here is the state-wise list for ITI admissions:
State-Wise List for ITI Admissions
Andaman & Nicobar Islands ITI Admission
Andhra Pradesh ITI Admission
Arunachal Pradesh ITI Admission
Assam ITI Admission
Bihar ITI Admission
Goa ITI Admission
Gujarat ITI Admission
Haryana ITI Admission
Himachal Pradesh ITI Admission
Karnataka ITI Admission
Kerala ITI Admission
Madhya Pradesh ITI Admission
Maharashtra ITI Admission
Manipur ITI Admission
Orissa ITI Admission
Punjab ITI Admission
Rajasthan ITI Admission
Tamil Nadu ITI Admission
Tripura ITI Admission
Uttar Pradesh ITI Admission
West Bengal ITI Admission
Chhattisgarh ITI Admission
Chandigarh ITI Admission
Delhi ITI Admission
Dadra & Nagar Haveli ITI Admission
Daman & Diu ITI Admission
Uttarakhand ITI Admission
Jharkhand ITI Admission
Telangana ITI Admission
Lakshadweep ITI Admission
Puducherry ITI Admission
Jammu and Kashmir ITI Admission
The demand of skilled and semi-skilled professionals is increasing in developed countries. Thus, candidates can look for opportunities to work overseas and build a promising career.