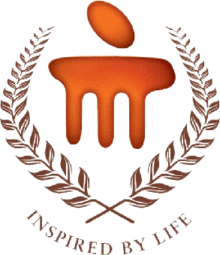 MET 2022 Syllabus - Chemistry, Physics, Mathematics, and English
The Manipal Entrance Test (MET) 2022 application process is active at the official website. Candidates who are interested in taking admission to UG-level B.Tech. courses and other courses can apply before 15th March 2022. The exam date for MET 2022 is not announced yet. However, as per the last year's schedule, the exam will be held tentatively in the third to last week of April 2022. Candidates must also start the preparation for the exam. For helping students with the exam preparation, we are providing the syllabus for the MET 2022 exam for the B.Tech course. In order to start with good preparation, it is necessary to understand the exam pattern well. So, let's have a quick look at the exam pattern before moving ahead with the MET 2022 syllabus.
MET 2022 Exam Pattern
Here is the MET 2022 exam pattern for B.Tech courses. The exam will be of 150 minutes duration comprising of total 200 questions from the following sections:
| | |
| --- | --- |
| Sections/ Subjects | Number of Questions |
| Physics | 50 |
| Chemistry | 50 |
| Mathematics | 70 |
| English | 30 |
Scroll left or right to view full table
Marking Scheme - Each question will be of 4 marks and 1 mark will be deducted for every incorrect response.
MET Syllabus 2022 -
MET 2022 syllabus is available on the official website. Candidates can download the complete syllabus from the official website.
Physics
Units and Measurements, Laws of Motion, Kinematics, Work and Energy, Gravitation, Motion of System of Particles and Rigid Body, Properties of Bulk Matter, Behaviour of Perfect Gases and Kinetic Theory of Gases, Thermodynamics, Electrostatics, Oscillations and Waves, Current Electricity, Magnetic Effects of Current and Magnetism, Electromagnetic Waves, Electromagnetic Induction and Alternating Currents, Optics, Atoms and Nuclei, Dual Nature of Radiation and Matter, Electronic Devices, Communication Systems, Experimental Skills.
Chemistry
Physical Chemistry

- Basic concepts in Chemistry, States of Matter (Gaseous, Liquid, Solid), Atomic Structure, Chemical bonding and molecular structure (ionic, covalent, metallic, hydrogen), solutions, equilibrium, ionic equilibrium, redox reactions and electrochemistry, chemical kinetics, surface chemistry, chemical thermodynamics.

Inorganic Chemistry

- Periodic properties, principles and processes of metal extractions, hydrogen, S-block elements, P-block elements, d and f block elements, Lanthanoids, Actinoids, environmental chemistry.

Organic Chemistry

- Purification and characterization of organic compounds, basic principles of organic chemistry, electronic displacement in a covalent bond, nomenclature, types of organic reactions, alkanes, alkenes, hydrocarbons, aromatic hydrocarbons, organic compounds containing oxygen, alcohols, ethers, phenols, aldehyde and ketones, carboxylic acids, amines, diazonium salts, organic compounds containing nitrogen, biomolecules, proteins, carbohydrates, vitamins, chemistry in everyday life, principles related to practical chemistry.
Mathematics
Sets, Relations and Functions, trigonometric functions, inverse trigonometric function, Algebra, Linear inequalities, Binomial theorem, Sequence and series, Matrices, Determinants, coordinate geometry, vectors, and three-dimensional geometry, calculus, limits and derivatives, applications of derivatives, Integrals, differential equations, Mathematical Reasoning, Statistics and Probability, Linear Programming.
English
Tense
Modals
Subject-verb concord
Pronouns
Sentence structure
Usages in English: Statements, Questions, Commands and Requests
Clauses: Relative, Adverb, and Noun
Prepositions
Determiners
Vocabulary: Spellings, One-word substitution, Synonyms, Antonyms
For the complete syllabus, visit the official website.