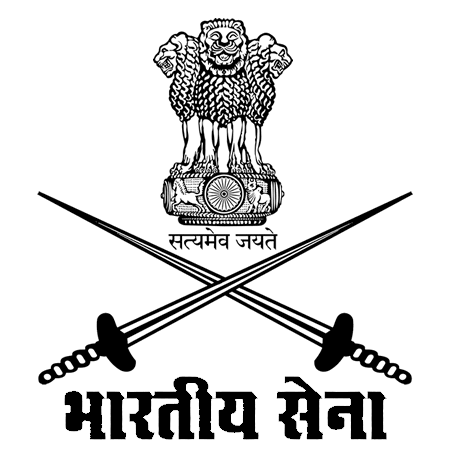 Complete Syllabus for Indian Army B.Sc. Nursing 2020 Exam
Applications are invited from the eligible female candidates for pursuing B.Sc. Nursing course from the Colleges of Nursing of Armed Forces Medical Services. On completion of the four years course, candidates are granted Permanent/ Short Service Commission in the Military Nursing Service. The application process will remain active till 2nd December 2019 and the exam is scheduled to be held in April 2020. With almost six months' time in hand, candidates can start their preparation right now to crack the exam.
For heling in the exam preparation, we are providing the exam pattern and Indian Army B.Sc. Nursing entrance exam syllabus 2020 here in the article. Understanding the exam pattern and the syllabus is the first and foremost step of exam preparation. If you are interested in appearing for the exam, read the complete article.
Indian Army B.Sc, Nursing 2020 - Exam Pattern
The Indian Army B.Sc. Nursing exam is conducted through computer-based mode and Multiple Choice Questions (MCQs) are asked from the following sections:
Physics
Chemistry
Biology
General English
General Intelligence
Candidates are required to answer the question in a total duration of 90 minutes. Thus, the following is the exam pattern for the Indian Army B.Sc. Nursing exam:
Papers / Subjects

Time

Physics

90 minutes

Chemistry

Biology

General English

General Intelligence
Scroll left or right to view full table
There is no negative marking in the exam. So, candidates can make guesses in the exam. Let's have a look at the syllabus for the exam.
Syllabus for Indian Army B.Sc. Nursing Exam 2020
No syllabus is prescribed by the exam conducting authority. The topics provided here are extracted after analysing previous years' question papers. Candidates can refer to preparation books available in the market for preparing for the exam. Here is the syllabus for each paper.
Physics
Properties of Matter
Laws of Motion & Work, Energy, and Power
Electrostatics
Current Electricity
Electromagnetic Induction and Alternating Current
Magnetic Effects of Electric Current
Optics
Dual Nature of Radiation and Atomic Physics
Semiconductor Devices and their Application, etc
Nuclear Physics
Chemistry
Coordination Chemistry and Solid State Chemistry
Electrochemistry
Atomic Structure
Chemical Equilibrium, and Chemical Kinetics
p,d, and f – Block Elements
Thermodynamics
Isomerism in Organic Compounds
Carbonyl Compounds
Alcohols and Ethers
Carboxylic Acids and their derivatives
Organic Nitrogen Compounds and Biomolecules
---
Biology
Cell and Molecular Biology
Taxonomy
Genetics and evolution
Reproduction
Human health and diseases
Biochemistry
Human physiology
Plant physiology
Biotechnology and its applications
Biodiversity, ecology, and environment
General English
Comprehension Passage
Synonyms/ Antonyms
One word substitutions
Spot the Error
Spellings
Detecting misspelt words
Fill in the blank
Jumbling of words
Shuffling of sentences in a passage
Idioms and Phrases
Cloze Test
Improvement
General Intelligence
Number Series
Non-Verbal Series
Analysis
Observation
Judgment
Decision Making
Space Visualization
Problem Solving
Similarities and Differences
Visual Memory
Figure Classification
Relationship Concepts
Arithmetical Computation
Analytical Functions, etc.
We hope that the above information related to the exam pattern and syllabus of the Indian Army B.Sc. nursing exam 2020 will make the preparation easier. You need to buy a good book and solve all the problems related to every topic. Keep your basic concepts very clear. Solve as many previous years' question papers as you can. And, also take mock tests. Keep in touch with the official website for all updates related to the exam.