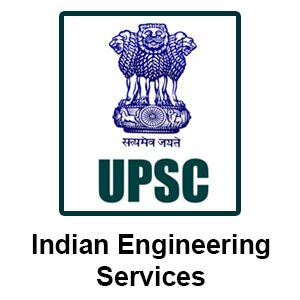 How to prepare for Indian Economic Services (IES) Exam?
Do you want to be a part of nation's policy formation? In other words, are you looking for a career as an economic analyst in the Central government? If yes, then the Union Public Service Commission offers a great opportunity for joining the Indian Economic Services. UPSC conducts the Indian Economic Services (IES) and Indian Statistical Services (ISS) exam every year for recruitment of eligible candidates for various posts in the Indian Economic department and Indian Statistical department.
The IES/ISS exam is among the toughest examinations in the country. Cracking the examination requires focused hard work, consistency, and dedication. Candidates need to put in their sincere efforts at least for the duration of 1-year and sometimes for more. Here, we are providing some tips that will help you in drafting a basic preparation strategy and kick-start your preparation.
The IES/ISS exam 2018 is scheduled to commence from 29 June 2018 (Friday). The examination will be of 3 days duration. Aspirants of the 2018 examination must have completed their preparations till now. Those who are looking forward to the 2019 examination can read on for suggestions on how to prepare for IES exam.
Let's begin with the IES exam pattern:
Here is the structure of the exam which will help you in a better understanding of the exam as well as is the first step of your preparation phase. The IES exam comprises of two parts:
Part I – Written Examination
Part II – Viva Voce/Interview
Here is the pattern of written examination
| | | | |
| --- | --- | --- | --- |
| S.No. | Subjects | Maximum Marks | Duration |
| 1. | General English | 100 | 3 Hours |
| 2. | General Studies | 100 | 3 Hours |
| 3. | General Economics-I | 200 | 3 Hours |
| 4. | General Economics-II | 200 | 3 Hours |
| 5. | General Economics-III | 200 | 3 Hours |
| 6. | Indian Economics | 200 | 3 Hours |
Scroll left or right to view full table
All papers will be of a subjective type and the question paper of English will be only in English language and has to be answered in English language only.
The interview phase aims at testing the mental qualities and problem-solving skills of the candidate.
After understanding the exam pattern, check the IES syllabus in the official notification. Understand the syllabus well. For competitive exams, you need to focus only on the specific topics to avoid unnecessary study.
Now that you know the exam pattern and syllabus, make a timetable that matches your schedule allotting time for every paper. Keep breaks in-between study sessions.
Solve previous years question papers and appear for mock tests to analyse your progress as well as increase your speed and accuracy. Do this once in a week at initial stages of preparation and increase the frequency as your preparation progresses.
Another very important activity is to read the newspaper and keep an eye on the current economic events. Read the views of prominent economists and understand their viewpoints. This will help in understanding the current scenarios better. Also, sharpen your knowledge on previous and current plans and programmes of the government.
Indulge in discussion with someone who shares the same interest or goal. There are online forums where you can find like-minded people.
Do not break your study plan even for a single day (unless there is any matter of urgency.) Do not hesitate to take the opinion/suggestion of your teachers and friends on any difficult topics. Keep your efforts consistent and you will get through the IES exam.
---