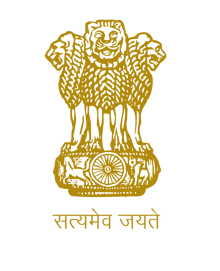 How to Crack UPSC IPS (Indian Police Service) Exam | Get Solved Papers and Mock Test
Over the years, the Indian sub-continent has managed to produce some of the best IPS officers who have helped maintain the country's law and order situation under control. Not only have they inspired generations with their adventurous and esteemed jobs, but also they have contributed in India's development story through various ways including administering the free and fair election, helping during disasters and safety & security of people. If you have heard of the great feats accomplished by officers like Roopa Moudgil, Kiran Bedi, Julio Ribeiro, U. Sagayam, B. Chandrakala and Sanjukta Parashar and have ever dreamed of becoming one of them, this article is for you. You have got to read this article until the end and know all the ingredients and recipes on 'how to crack UPSC IPS exam'.
About UPSC IPS (Indian Police Service)
It is a dream career – joining the Indian Civil services. Many eligible, ambitious and talented students have the vision to serve the nation, to do something for their motherland. And in this regard, the Indian Police Service, one of the prestigious Civil Service jobs (others being the Indian Administrative Services and the Indian Foreign Services) marks authority and power along with lucrative monetary compensation, job security, job satisfaction and respect.
The Indian Police Service, popularly known as IPS, is one of the toughest examinations to crack. Clearing the UPSC IPS exam demands the candidates to undergo a gruelling, three-tier exam comprising the Preliminary, Main and Personality Test. Despite its toughness, one out of every three individuals, as per the survey, get attracted to becoming an IPS officer. However, they drop the idea eventually due to lack of proper knowledge and resources. If you happen to be one of the IPS aspirants and are ready to toil hard, we will help you realise your dream.
Clearing the CSE, particularly, the Indian Police Service may ask you for the proven recipes that must have worked for others. The proven recipes include the best study materials, preparation guide, handling the exam pressure, knowing the exam pattern and syllabus and the current UPSC IPS exam updates.
At the same time, we are not shying away from the truth that no second individual is the same. One might find these tips quite handy, while it may fail for another. Everyone has a unique preparatory style. Keeping that in mind, we would ensure that you start with a formulaic baseline.
Let's get started…
Best Habits to Follow to Crack UPSC IPS Exam
Here are some of the best habits that you must follow religiously to clear UPSC IPS exam.
Knowing UPSC IPS Exam Pattern: Before you embark upon the rigorous journey of cracking the UPSC IPS examination, it is wise to get hold of the complete exam pattern and syllabus. The Union Public Service Commission IPS follows the same Civil Services Examination pattern, which comprises broadly two stages – Preliminary and Main. It is further followed by a Personality Test.
Preliminary Exam Pattern –
| | | | |
| --- | --- | --- | --- |
| Paper | Question Type | Marks | Hours |
| Paper – I | Objective Type (MCQs) | 200 marks | 2 hours |
| Paper – II | Objective Type (MCQs) | 200 marks | 2 hours |
Scroll left or right to view full table
You must note that "it is mandatory to appear for both the papers". Not appearing in one paper will result in the rejection of your candidature. Also, the Commission will deduct 0.33 marks as the penalty for the incorrect answers. "The General Studies Paper-II is a qualifying paper with minimum qualifying marks of 33%."
Main Exam Pattern –
Paper

Subjects

Marks

Hours

Paper – A (Qualifying Paper)

Candidates have to select one of the Indian Languages –

Assamese, Santhali, Bengali, Maithili, Gujarati, Dogri, Hindi, Kannada, Bodo, Urdu, Telugu, Tamil, Sindhi, Sanskrit, Punjabi, Odia, Nepali, Marathi, Manipuri, Malayalam, Konkani and Kashmiri

300

3 hours

Paper – B

English

300

3 hours

Paper – I (for Merit)

Essay

250

3 hours

Paper – II (for Merit)

General Studies (Indian Heritage and Culture, History and Geography of the World and Society)

250

3 hours

Paper – III (for Merit)

General Studies – II (Constitution, Governance, Polity, Social Justice and International Relations)

250

3 hours

Paper – IV (for Merit)

General Studies – III (Economic Development, Technology, Environment, Bio-Diversity, Security and Disaster Management)

250

3 hours

Paper – V (for Merit)

General Studies – IV (Ethics, Integrity and Aptitude)

250

3 hours

Paper – VI (for Merit)

Optional Subject – Paper 1

250

3 hours

Paper – VII (for Merit)

Optional Subject – Paper 2

250

3 hours
Scroll left or right to view full table
---
The written test will be followed by a Personality Test, also known as the Interview Test.
Familiarise with Latest UPSC IPS Syllabus and Plan a Structured Study: Both the Preliminary and the Main Examinations have a pretty large syllabus that demands quite an attention. You may go through the complete exam and the syllabus here. The syllabus will ensure that eligible candidates have adequate knowledge and a comprehensive awareness of India's history, geography, culture and other functional aspects as well as of the world. Once you have understood the basic concepts, it will be easier for you to structure your study.
Refer Good Study Materials: Given the vastness of the UPSC IPS syllabus, you may come across hundreds, if not thousands, of books to refer to. Filter out the best and the expert-recommended ones to avoid too many books. Here are some books highly recommended by veterans.

Preliminary Preparatory Books: History of Modern India by Bipin Chandra, Indian Art & Culture by Singhania, The Wonder that was India by Bhasham, Indian Economy by Dutta/Puri or Ramesh Singh, India's Struggle for Independence by Bipin Chandra, India Year Book, Manorama Year Book, Environmental Studies from Crisis to Cure by Rajagopalan, Indian Polity by Laxmikanth, History of Medieval India by S. Chandra, Geography of India by M. Hussain, India's Ancient Past by R.S. Sharma, Science & Technology by A. Singh, Environment for Civil Services Prelims and Mains by Khuller and Economic Survey by Ministry of Finance
Main Preparatory Books: History of the Modern World by Rao or Jain and Mathur, Indian Heritage, Culture, History and Geography of the World and Society by Arihant, Social Problems in India by Ahuja, Governance in India by Laxmikanth, India after Gandhi: The History of the World's Largest Democracy by R. Guha, Governance for Growth in India by APJ Abdul Kalam, Lexicon for Ethics, Integrity and Aptitude Pax Indica by Shashi Tharoor, India's National Security by Bajpai, Pant, India and the World: Through the Eyes of Indian Diplomats by S. Kumar, Internal Security and Disaster Management GS Paper 3, Essays for CSE by P. Khare, Contemporary Essays for CSE by R. Singh, Selected Contemporary Essays by S. Mohan, 151 Essays by S.C. Gupta and Challenges to Internal Security of India
Along with these recommended books, you need to brush up on the daily current affairs and your high school texts. Regular reading and writing will surely make a difference.
Regular Discussions and Debates with Fellow Candidates: If your friends, too, are leaving no stone unturned to ace the examination, you must stress on having regular discussions with them. This helps you talk about the topics needed to cover during the UPSC IPS preparation.
Practice Testing: Reading, writing, analysing, practising mock test and solving previous year questions will help you have an edge and understand the depth of your insights. Visit the official website of the Union Public Service Commission (UPSC) to practice as much previous year question papers as possible. While going through the question papers, don't assume of getting some of these questions in the exam. The UPSC IPS exam papers are known for not repeating the previous years' questions. However, you will be able to judge the difficulty level, depth of required understanding, relevance to the prescribed IPS syllabus, logical complexity and analytical skills, etc.
Debunking UPSC IPS Myths
The following UPSC IPS myths hold no truth if you are serious about cracking your dream career.
Years of Preparation: Undoubtedly, this is one of the hardest examinations to crack. It certainly needs perseverance and complete dedication. It, however, doesn't mean you cannot crack the exam if you have started the preparation recently. If your basics are clear, you can crack the UPSC IPS exam in your first attempt.
Only Follow Toppers' Methods/ Strategies: Ever imagined who the first batch of toppers has followed? They created their own strategies. Having said that, their advice and exam preparation strategies cannot completely be refuted. You should read everything but follow your own rhythm.
Have Good English: Well, not necessarily! The regional language-speaking candidates have done remarkably well in the past. You shouldn't erase the fact that the UPSC IPS examination simply assesses your analytical skills and awareness.
Final Words…
The UPSC IPS examination is just another competitive test that lakhs of candidates appear every year. Rather than getting intimidated and losing confidence on the grounds of baseless myths, you need to believe in yourself, be determined and stay disciplined to ace the examination.