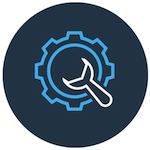 JEE Main Entrance Examination Best Physics Books - Preparation Tips
Undoubtedly, preparing for JEE Main entrance examination is as hard as cracking a nut. There are three subjects - Physics, Chemistry and Mathematics, whose objective type questions are asked in Mains and Advanced entrance examinations. Each subject has its own importance and students need to be scoring in order to get a good rank. When it comes to Physics, there are the best books that students need to refer to.
---
What are the best Physics books?
| | |
| --- | --- |
| Name of books | Author |
| Concepts of Physics – Vol I & Vol II is best for JEE Physics preparation | H C Verma |
| Fundamentals of Physics | Halliday, Resnick & Walker |
| Problems in General Physics with higher difficulty level | I. E Irodov |
| Develops interest in Advanced Physics | Nelkon & Parker |
| For practising Numerical problems in Physics | A. A Pinsky |
| Past year's Chapter-wise Solved Papers | D. C Pandey |
| Best for Thermal & Quantum Physics | R. P Feynman |
| Best for Mechanics and Atomic & Nuclear Physics | L. A Sena |
Scroll left or right to view full table
NCERT Textbooks are very useful for students
These books prove very useful for those students, whose basics are not clear. So, IIT JEE aspirants must refer to these books for getting their basics or fundamental cleared. The language of these books is so simple and intelligible that any 10+2 students can easily understand it.
Type of questions asked in IIT JEE
There is nothing to be conventional with the questions asked in the IIT entrance examination. Questions are objective type and students are required to tick mark the right answers only. Students are advised to practice technically based numericals. In the Mains exam, there will be total 30 questions that need to be solved in one hour only. Out of these questions, ten are easy, 15 are of average standard and five are difficult. In order to qualify for JEE Advanced, students need to solve at least 20 questions without any error.
Availability of books
The books, which have been mentioned above, are available in the market at a genuine price. So, even average class students need not burn a hole in their pockets to buy them. If they cannot go to the market, they can even buy the books online. The language of these books is so simple that even average students can easily understand the concepts mentioned in them. On facing any problems, they can have a consultation with their teachers. If concepts of Physics are clear to them, they will face no problems in solving the numerical. The numericals are very tough and need lots of practice. A minor mistake can make their solution wrong.
How should students study?
First of all, they should make a systematic plan to cover all the important concepts mentioned in the syllabus. They should try to understand the principles and the derivation of formulae. Nor should they try to learn them like a parrot. When they have studied all the concepts, they should solve papers of the last five years. Doing this will make them proficient enough in solving the IIT JEE entrance papers.