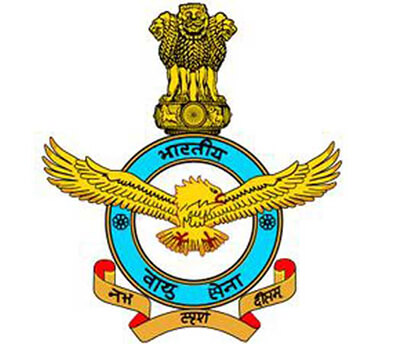 AFCAT 2022 Registration Process – How to Fill AFCAT Application Form
The Air Force Common Admission Online Test for Fly Branch and Ground Duties (Technical/ Non-technical) has started the application process via online mode. According to officials, the AFCAT 2022 registration process will commence via online mode from 1st December 2021onwards. Interested candidates are required to complete the AFCAT (I) 2022 registration process before 30th December 2021. The exam is scheduled to be conducted on 12th, 13th & 14th February 2022. Go through the article to fill in the online application form in a hassle-free manner.
Step-by-Step Method to Fill Online AFCAT 2022 Application Form
Visit AFCAT Official Website -

https://afcat.cdac.in/AFCAT/

.
Select 'Candidate Login' on the Homepage
Click on 'AFCAT 01/2022' to sign in or register
Select the link that says 'Not Yet Registered? Register Here'
Complete the signup process to receive Log-in ID and password in the registered email ID
Use the log-in details to sign in and change the password (Remember the password for future reference)
Fresh log-in, read 'Instructions' carefully check the 'Acknowledgement' box and proceed to the next stage
Fill in details with 'Personal Information', 'Qualification Details', 'Course Preference' and 'Communication Details' (Read below for details)
Upload documents – Here, you need to upload your photo, thumb impression and signature. All the scanned images should be in JPG/ JPEG format with a size between 10 kb and 50 kb. Forms submitted with inappropriate images will be rejected right away the moment it is detected during the selection process.
Select the 'Exam City' from the drop-down menu and click on 'Declaration'
Click 'Save and Continue' to go to the next stage of the application process
Here, you need to remit the application fee
It will be done online. Select 'Payment Status' to check if the payment is successful. If you see the 'Registration Number', the payment is successful.
Get the confirmation page printed after submitting the application
AFCAT 2022 Application Fee
Applicants while filling in the online form must remit the non-refundable application fee. The Indian Air Force charges the application fee of ₹ 250/- for AFCAT entry. However, this amount is "not applicable for NCC special entry and Meteorology." The amount should be paid through online mode using the credit card, debit card, net banking, etc. Remember, the Authority will not accept the applications with payment through cash or cheque or DD. After making the payment, the candidates are advised to keep the transaction details safe.
Note: Before you fill in the online form, ensure that you meet the eligibility prescribed by the Authority. Also, keep the Aadhaar Card ready (compulsory). Make sure you read the instructions carefully, "verify the correctness of information entered in all the fields before proceeding with the Make Payment option. Applicants will not be able to edit the previous details entered the selection of Course Preferences step and after the Make Payment step." For those who submit multiple applications, the official notification maintains that "If an applicant has submitted more than one application, only the latest submitted application form against a particular Aadhaar Number will be considered for issue of Admit Card. However, the fee deposited while filling additional applications will not be refundable."
AFCAT 2022 Application - Pre-requisite Documents and Their Specifications
| | | | |
| --- | --- | --- | --- |
| Documents | Format | Minimum Size (in KB) | Maximum Size (in KB) |
| Photograph | JPG/ JPEG | 10 | 50 |
| Signature | JPG/ JPEG | 10 | 50 |
| Thumb-impression | JPG/ JPEG | 10 | 50 |
Scroll left or right to view full table
Detailed Instructions for Filling Application
Signup Details –
Full Name: As mentioned on the 10th Board certificate
Email ID: For sign-in
Mobile Number: Active mobile number
Nationality: Indian
Father's Name: Maximum 50 characters
Mother's Name: Maximum 50 characters
Secret Question: Choose from options
Secret Answer: Maximum 50 characters
CAPTCHA: Alphanumeric
Personal Information -
Type of Entry: Entry to IAF through AFCAT or NCC Special Entry for Flying Branch
Name of Candidate: Auto filled
Father's Name: Auto filled
Mother's Name: Auto filled
Email Address: Auto filled
Secondary Email ID: Provide a secondary email address
Mobile Number: Same as mentioned-above
Nationality: Same as mentioned-above
Identification Mark (Visible): Maximum 50 characters
CPESS/ PABT Batch Number
CPESS/ PABT Chest Number
CPESS/ PABT Status
CPESS/ PABT Date of Passing
CPESS/ PABT attended at which AFSB
Commercial Pilot License by DGCA: Yes or No
Serving Airman of IAF: Yes or No
Service Number: Alphanumeric
Rank in IAF: Select rank
Select Gender: Male or Female
Marital Status: Married or Unmarried
Select Command: Select from the list
Current Posted Unit: Alphanumeric
DOB: DD/MM/YYYY
Confirm DOB: DD/MMM/YYYY
Qualification Details -
Education Level

Choose from list

Graduation Level

Choose from list

Qualification Degree

Choose from list

Course Duration

4 years for A, B & D

3 years for C

University Name

Maximum 50 characters

College/ Institute Name

Maximum 50 characters

Aggregate/ Gross Percentage

Numeric 2 digit

Current Backlog

Yes or No

Graduation Completed

DD/MMM/YYYY

10 + 2 Details
Scroll left or right to view full table
Course preference –
Applicants need to choose from the list of courses mentioned in the application form such as Ground Duty (Technical/ Non-technical) and Flying.
NCC –
| | |
| --- | --- |
| Year | YYYY |
| NCC Unit | Maximum 50 characters |
| Serial No. | Number |
| NCC Air Wing C Certificate | Through NCC |
Scroll left or right to view full table
GATE –
Yeah of Appearing
GATE Score
Communication Details –
Permanent Address
Correspondence Address
Practice Test
To help candidates do well in the exam, the IAF has an online practice test for both AFCAT and EKT. It is available at the authorised website of the Indian Air Force.
AFCAT 2022 Admit Card
The AFCAT (I) 2022 admit card can be downloaded from the official website from the 4th week of January 2022. Also, the admit card will be sent to your registered email ID. "If the candidate does not receive his/her admit card in their registered email id or is not able to download the same from the mentioned website, he/she is required to enquire from AFCAT Query Cell at C-DAC, Pune. (Phone Nos: 020-25503105 or 020-25503106). E-Mail queries may be addressed to [email protected]," maintains the official notification.