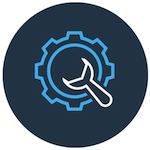 MHRD Revealed 277 Fake Engineering Colleges – AICTE Asked to Get Approval
MHRD has revealed the list of 277 fake engineering colleges identified during the past three years. Check it out here.
2nd August 2018: The Union Ministry of Human Resource Development (MHRD) has revealed the data on fake universities in response to a question raised in Lok Sabha recently. The question was raised by a member asking if the government is aware of the number of fake engineering colleges in the country and if such institutes had been identified. The member also asked about the number of such institutes identified in the last three years. Responding to the query, the Union Minister of State for Human Resources, Satya Pal Singh, provided a break-up of institutions.
According to the data provided to the parliament, a total of 277 fake engineering colleges have been identified in the country over the last three years. These colleges/institutions are running without any approval from the All India Council of Technical Education (AICTE). National capital Delhi tops the list of fake colleges. Here are other details:
List of Fake Engineering Colleges
Delhi – 66
Telangana – 35
West Bengal – 27
Karnataka – 23
Uttar Pradesh – 22
Himachal Pradesh – 18
Bihar – 17
Maharashtra – 16
Tamil Nadu – 11
Gujarat – 08
Chandigarh – 07
Andhra Pradesh – 07
Punjab – 05
Uttarakhand – 03
Rajasthan – 03
The ministry said that AICTE has issued individual letters and notices to institutes and respective state governments instructing them to get council's approval for providing technical education programmes. The notices also state that either the institutes should get approval or close down.
Anil Sahasrabudhe, AICTE Chairperson, said, "These are basically unapproved institutions. The courses – diploma, degree and other – offered by these institutes are of no value as these courses are not recognized by any regulatory authority. AICTE keeps updating the list of institutions that are not approved."
Candidates are advised to take admission in any engineering college only after checking the AICTE's official website. The website offers details related to approved and fake colleges.