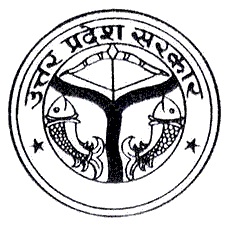 Preparation Tips For UPPSC PCS Preliminary Examination
Uttar Pradesh Public Service Commission (UPPSC) has announced a total of 251 vacancies for various Combined Service posts for the year 2017. The UPPSC PCS Examination is conducted in three phases – Prelims, Mains and Interview.
UPPSC PCS Preliminary Exam Pattern
The UPPSC PCS Preliminary is scheduled to be held on 24 September. The Prelims consist of two papers; General Studies I and General Studies II with Multiple Choice Questions (MCQs). Both the papers carry 200 marks each.
| | | |
| --- | --- | --- |
| Subjects | Maximum Questions | Maximum Marks |
| General Studies Paper I | 150 | 200 |
| General Studies Paper II | 100 | 200 |
Scroll left or right to view full table
Important Points
Both the papers will be conducted in separate sessions:

Paper I – 9:30 to 11:30 AM
Paper II – 2:30 to 4:30 PM

General Studies Paper II is of qualifying nature and the minimum qualifying marks are 33%.
The merit list/cut-off list is prepared on the basis of marks obtained in Paper I. But, it is mandatory for the students to appear in both papers. Failing to do so will lead to disqualification.
Now that you are familiar with the exam pattern and importance of Paper-I, let's move ahead to the topic of the article.
Preparation Tips for UPPSC PCS Preliminary Examination General Studies Paper-I
The prelims question paper of UP PCS comprises more of factual questions. Here are preparation strategies for different sections of Paper-I:
History: As many as 25 questions are asked from history. Solve previous years' question papers as many questions are repeated. You can buy S.K. Ojha and History of Modern India by Bipin Chandra for preparation.
Geography and Environment: Same number of questions are asked from this section too (25 questions). Students can follow the same preparation strategy as for history. NCERT of class 9th, 10th, 11th and 12th are good preparation source.
Science and Technology: Students can refer to NCERT for preparation. This is the best source to prepare for factual questions. Basic concepts are clarified very well through NCERT books.
Political Science (Polity): For political science, it is important to remember articles and schedule. You can buy charts related to these and place them around your study area. Just go through them daily to remember things. Indian Polity by M. Laxmikanth is the best book to refer.
Economics: Read Acts, Economic Survey, Latest programmes and schemes. Indian Economy by Dutt and Sundaram will be sufficient for exam preparation.
State related questions and Current Affairs: The question paper will surely have Uttar Pradesh related questions. So, you are required to read about the state and have knowledge of latest happening in the state. Also, current affairs at the national level are important too. Ghatna Chakra, Pratiyogita Darpan etc. will be good for preparation.
Apart from these, solve previous years' question papers for all subjects. You can subscribe to a monthly magazine to stay updated about the current affairs. Mobile apps for general knowledge are also available.
Paper II is of qualifying nature with minimum 33% requirement. The questions are asked from Quantitative Aptitude, Reasoning, English and Hindi. This paper just examines the basic IQ of the candidate.
If you will follow these preparation tips for UPPSC PCS preliminary examination, you will surely achieve success in the exam. Just keep doing rigorous preparation and study daily. Do not get distracted from your study schedule. Competition is tough as the vacancies are limited so give your 100% efforts.
Check Also :