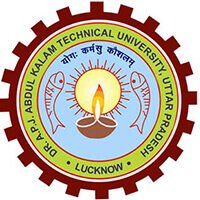 Choosing Top Engineering Colleges Determinedly In Noida
Seeking admission to top engineering colleges in Noida through UPSEE score is a fantastic way for students. In today's technological era, B. Tech. courses have given a great future to science stream students. Although there are many engineering colleges in the country, Noida is the best place to boast of top colleges. Some of the best ones include the following:
Jaypee Institute of Information Technology (JIIT)
It is a private engineering college in Noida, which was established in 2001. It is approved by UGC and boasts of six academic departments. It offers various technical programs at undergraduate, postgraduate and doctorate levels.
Various engineering programs offered: B. Tech in computer science engineering, B. Tech in Biotechnology, B. Tech in Information technology and B. Tech in electronics and communication are the engineering programs offered by this institute. Admission to these courses is strictly made through UPSEE score. Apart from this, postgraduate level courses are also offered in the same branches of engineering as that of undergraduate courses.
Eligibility criteria: For seeking admission to undergraduate courses of engineering, candidates should have passed the twelfth examination with Physics, Chemistry and Mathematics from a recognized school with at least 50% marks in each subject. For seeking admission to a postgraduate level of engineering, candidates should have completed B. Tech from a recognized college or university.
Amity School of Engineering and Technology
It is a pioneering engineering institute located in Noida. It is one of the top colleges accepting UPSEE score for B.Tech courses. Its foundation was laid in 1999 and is affiliated to Guru Gobind Singh Indraprastha University. Various streams in which it provides engineering course include electronics and communication, computer science and engineering, information technology, mechanical and automation engineering instrumentation and control engineering.
Infrastructure and facilities: The institute boast of a grand building with all the modern facilities that cater to the needs of modern students. They include labs, a convenience store, air-conditioned classrooms, an auditorium, shuttle service, Wi-Fi campus, a hospital, a gym, a sports complex, separate hostels for boys and girls, cafeteria and library.
Scholarships awarded to meritorious students: This institute awards scholarships to meritorious students. This is the way to encourage brilliant students to a keen interest in their academy. Till now, about 60 crores worth scholarships have been awarded to the deserving students. Various courses for which scholarship is provided include electrical & electronics engineering, electrical & instrumentation engineering, computer science & engineering and civil engineering.
IILM
It is one of the top colleges accepting UPSEE score for giving admission to various B. Tech courses in Noida. Its foundation was laid in 1993 under Ram Krishan & Sons Charitable Trust. Its objective is to impart quality education in the field of engineering so that new technocrats make an immense contribution to the society. Right now, it occupies its position among top fifteen colleges in the country.
What makes IILM different from others?
First and foremost, it is located in the midst of greenery that gives tranquil atmosphere to it. It has innovation centre and scientifically structured laboratories. After completion of engineering programs, it provides internships to the students and conducts campus placement for their employment. Both male and female students can stay safe and secure in the campus of this institute.
Scholarships and educational loan
IILM rewards meritorious students by giving them scholarships. Thus, the students, who are toppers with excellent career records, can avail themselves of scholarships by proving their mettle. Apart from this, the institute helps economically weak students in getting educational loans from banks. As a result, poor students cannot remain deprived of engineering courses.
JSS Academy of Technical Education
The full form of this academic institute is Jagadguru Sri Shivarathreeshwara Academy of Technical Education. It is a very famous engineering institute located in Noida. It is affiliated to Dr A.P.J. Abdul Kalam Technical University and offers engineering programs at the graduate and postgraduate levels in various streams—civil engineering, computer science engineering, electrical engineering, electrical and electronics engineering etc.
Admission procedure and fee structure for different courses: For seeking admission to undergraduate courses of engineering, candidates should have passed 10+2 with PCM from a recognized school. The merit list of students is made based on UPSEE score gained by them. In terms of fee structure, the fee applicable is 4.51 lakhs for all undergraduate programs of engineering.
Infrastructure & Transportation: The institute boasts of a wonderful infrastructure with Wi-Fi connectivity and air-conditioned hostels for the accommodation of both boys and girls. The facility of transportation is provided to the students coming from distant places. Very high security is provided to students by the concerned administration.
Mahatma Gandhi Mission College of Engineering and Technology
It is one of the top colleges accepting UPSEE score for various B.Tech courses in Noida. It was set up by the Mahatma Gandhi Mission, one of the most famous charitable trusts, in 1999. The various departments that it boasts of include department of mechanical engineering, department of computer science, department of civil engineering, department of applied science and department of electronics engineering.
Chief facilities provided
The chief facilities that this college provides include the following:
Library: The College has a huge library that contains 32103 books. There are 15 subscribed newspapers in it. In leisure, students can go to it and enrich their knowledge.
Computer lab: This lab has 64 computers with the newest configuration 4GB RAM, 3.07 GHz chipset and 320 GB Hard disk. Apart from this, the college provides 30 MBPS internet access to the students that allow them to cope with their everyday educational needs.
Scholarships: The best thing about this college is that it gives a chance to SC/ST/OBC students to fulfil their dreams of becoming an engineer by providing them scholarships.
---