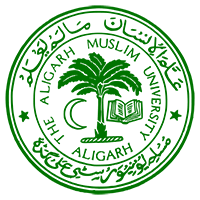 AMUEEE 2020 Recommended Books - Physics, Chemistry, and Mathematics
Aligarh Muslim University has announced the exam date for the upcoming 2020 exam. The exam is scheduled to be conducted on 10th May 2020. Although, aspirants start the exam preparation one year before the exam. However, candidates can also start their preparation now. They still have approximately 6 months time in hand. The first thing required for starting the exam preparation is good books. Here we are providing the list of recommended books for AMUEEE 2020 exam. You must check out the exam pattern and syllabus of the exam before starting your preparation.
AMUEEE 2020 Recommended Books
AMU doesn't recommend any specific books for the exam. The syllabus comprises of topics from class 12th curriculum. So, if the candidates will study from their class 12th book and buy some sample paper for practice that would be enough. But for those who want some other reference books, the list is provided below. NCERT books are considered best for understanding the basic topics. Check out the list of recommended books here:
Physics
| | |
| --- | --- |
| Books | Purchase Link |
| Problems in General Physics by I.E. Irodov | |
| Principles of Physics by Halliday, Resnick & Walker | |
| Concepts of Physics (Part-I and Part-II) by H.C.Verma | |
Scroll left or right to view full table
Chemistry
| | |
| --- | --- |
| Books | Purchase Link |
| Organic Chemistry by Morrison Boyd & Bhattacharjee | |
| Concise Inorganic Chemistry by J.D.Lee | |
| Objective Chemistry for Engineering Entrances by R.K. Gupta | |
Scroll left or right to view full table
Mathematics
| | |
| --- | --- |
| Books | Purchase Link |
| Problems in Calculus of One Variable by I.A. Maron | |
| Coordinate Geometry by S.L.Loney | |
| Teach Yourself Quantitative Aptitude by Arun Sharma | |
Scroll left or right to view full table
Apart from these books, candidates must also refer to sample papers. The sample papers are easily available. Solve as many papers as you can to analyse your preparation. Solving the papers will help you in accelerating the speed and working on accuracy.
Some Important Topics Based on Previous Years' Papers
For Physics - Thermodynamics, Wave Optics, Oscillations and Waves, Electromagnetic Induction & AC, and Electrostatics.
For Chemistry - Inorganic part, Reactions of organic Chemistry, Physical formulas, P-block elements.
For Mathematics - Conic sections, Calculus, Matrices & Determinants, Vectors, Permutations and Combinations, Differential Equations, Sequence and Series, and Binomial Theorem.
Candidates must study every topic carefully but must read the important topics with extra focus. Make a proper strategy for exam preparation. And, follow it with consistency for completing the entire syllabus.
---